Happy October! While your kid is busy planning their best costumes for Halloween, we hope you take a second or two this month to trick-or-TREAT yourself (maybe with an extra nap or your favorite snack?), because you are an incredible parent.

Here are a few things coming up in our ministry . . .
ADD YOUR OWN DATES: MINI GOLF MAYHEM
This fall, we are planning a wacky miniature golf event for the whole family! Don't miss out!
ADD YOUR OWN DATES: PARENT & SMALL GROUP LEADER BREAKFAST
This month, we're creating an opportunity for you to connect with your kid's small group leader so you can better love, lead, and influence your kids together. Don't miss it! Get all the details on our website.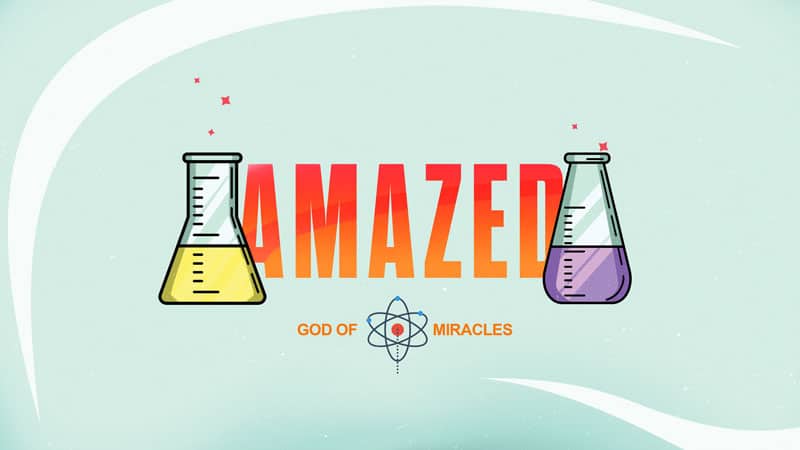 AMAZED: A 4-WEEK SERIES ON ELIJAH
SERIES OVERVIEW:
This month, we are going through the major events in the life of prophet Elijah, all of which are nothing short of amazing! Elijah's ministry took place during turbulent times for God's people – so much so that Elijah felt utterly alone at times. Sometimes he was literally alone. But God's presence and power with Elijah throughout those times are undeniable. Through these stories, kids will discover how amazing it is that God takes care of us, God knows what's best for us, God speaks to us, and all in all, God does SO MANY amazing things! 
DOWNLOAD THE PRESCHOOL PARENT GUIDE
DOWNLOAD THE ELEMENTARY PARENT GUIDE

Parents, you can't do this alone. You need other adults to help you love and influence your kids. One thing we try to do for your family is to connect your kid with adults who love them and who can be trusted. If you haven't met some of the adults who invest in your kid at church, this month is a great month to meet them!
If you're subscribed to Grow Your Ministry, now would be a good time to attach Parent Tip Video #9 from your Parents section.


As parents, you are always juggling a million things, and then are consumed with guilt when having to say "no" when your kid wants to play. Watch this powerful video from television producer and writer Shonda Rhimes about how playtime isn't just for the kids!

We consider our volunteer leaders to be the best link we have between our church and your family. So here's a question: Have you had a conversation with your kid's leader yet this year?