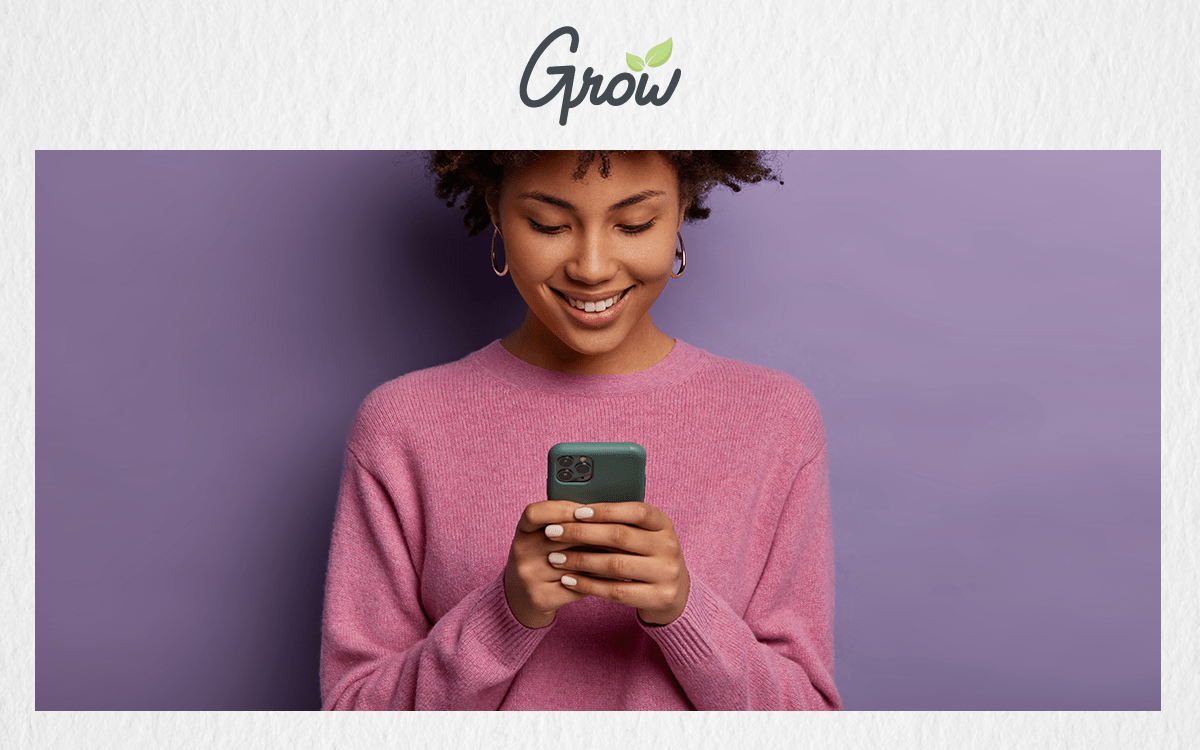 These days, our cell phones are with us everywhere go, and for teens this is even more true. Mindlessly going through one app to the next, teens often become stuck in a cycle of checking social media and playing the same games on their phones over and over again. While teens often use social media and other cell phone apps to zone out of reality for a while, there are many Bible apps for teens that are great to recenter and meditate, connect with God in fun new ways, and connect with others for encouragement and prayer.
Not so sure what the best Bible apps for teens are? Here, we have compiled a list of some great Bible apps you can check out and share with your student ministry.
LISTEN ON THE GO
Lectio Divina Journal
Interested in leaning into more contemplative prayer practices? The Lectio Divina Journal App provides a space for everyday prayer practices to become a part of your routine. This app invites the user to take a few moments to slow down and reflect on each given Scripture. To get more information about the Lectio Divina Journal App, check it out here [link to: https://www.lectiodivinajournal.com/about].
Dwell: Audio Bible
Does your teen constantly have AirPods in their ears or headphones in hand? The Dwell app might be a great option for those who prefer listening to the Bible. The best Bible apps for teens are ones that give you many options and have personalization features. This way, you can customize your reading or listening experience. Dwell is an English Standard Version focused app where you can adjust your listening speed, choose your preferred voice option, pick up where you left off listening, and discover playlists with different themes. The Dwell app [link to: https://dwellapp.io/] also has a memorizing feature called Dwell's Repeat and Reflect to meditate and re-center on Scripture.
Verses
Looking for a fun way to memorize key Bible verses? Verses is an app designed to help you memorize passages of the Bible through quick and easy games. Every students ministry has its challenges when it comes to making Scripture accessible, and this app offers a simple way to keep students connected. The Verses app also tracks your progress as you continue to memorize verses. Learn more about Verses here[link to: https://www.getverses.com/].
Abide: Christian Meditation
Abide is a Christian meditation app that is designed to help those who are feeling stressed or are in need of a good night's sleep find some peace and relaxation. Abide features daily guided meditations in topics such as overcoming anxiety, managing stress, praying for loved ones, and dealing with sleep challenges. These meditations are available in multiple lengths so you can choose whatever length that best suits your needs. Check out Abide here [link to: https://abide.co/].
PERFECT FOR DEVOTIONALS
YouVersion
One of the most versatile and best Bible apps you can use is YouVersion. You can explore over two thousand Bible versions or listen to audio Bibles through YouVersion. The best part is, you can find Grow Students devotionals here, too! Through this app, you can also create prayer lists and share them with others who have a profile on YouVersion. If you're looking for daily devotional apps with many great features download YouVersion! Click here [Link to: https://www.youversion.com/the-bible-app/] if you want to check it out!
She Reads Truth
She Reads Truth is a thoughtfully crafted app designed with women and teen girls in mind. The She Reads Truth app includes multiple Bible translations to choose to read and study from and the ability to highlight, share, bookmark, and take notes all in one convenient space. The She Reads Truth app also includes free and paid Bible reading plans with the option to comment real-time to engage with, encourage, and inspire other users on the app. If you are looking for Bible apps for teens that are beautifully designed and have a lot to offer, She Reads Truth [link to: https://play.google.com/store/apps/details?id=com.shereadstruth.shereadstruth&hl=en_US&gl=US] is a great option.
He Reads Truth
He Reads Truth is a Bible app that offers men and teen guys the option to interact with others who use the app to share and encourage one another in reading the Bible. He Reads Truth includes multiple Bible translations, bookmarking, and note taking capabilities. This app has a variety of free and paid reading plans as well as scripture lock screens for your phone. If you are looking for a Bible app that is customizable and user friendly, He Reads Truth is worth a shot! Check this out [link to: https://apps.apple.com/us/app/he-reads-truth/id1009532934] if you are curious about He Reads Truth.
Read Scripture
Read Scripture, created by Crazy Love Ministries, is a Christian app focused on helping people read the Bible for themselves and discover God's love through understanding major theological themes. The Read Scripture app has a developed year-long Bible reading plan with supplemental videos produced by The Bible Project. This is one of the best Bible apps for teens or anyone who is being introduced to the Bible for the first time or really just anyone who wants to dig deeper into the Bible. Check out Read Scripture [link: https://www.readscripture.org/] to download the app.
Pencil Bible
Pencil Bible is a Bible app crafted for journaling and visually taking notes of passages of Scripture. The Pencil Bible app lets you choose your favorite Bible translation, customize the look of your Bible, and draw and doodle in the margins of the Scripture. This Bible app for teens is great for anyone who learns more visually or just likes to have extra space to take notes when reading the Bible. Something to note is the Pencil Bible app is available via iPad or tablet only. Learn more about Pencil Bible here [link to: https://pencilbible.com/].
Indoubt
Looking for new podcasts? The Indoubt app provides users with weekly resources such as podcasts, articles, blogs, and Bible Studies to help bring various themes of faith into engaging conversations. Indoubt explores a plethora of topics such as dating, technology, and mental health with Christian experts and pastors to navigate these relevant issues from a biblical perspective. This Christian app may be helpful for someone who has a lot of questions or is just curious about a certain topic and wants to get more information! Here is a link to: https://indoubt.com/ if you want to check it out!
APPS THAT OFFER RESOURCES
Overcast
Another great app for listening to podcasts on the go, on your free-time, or winding down after a long day is Overcast. Overcast is a free app that has a large library of Christian podcasts. Overcast is simple to use, gives you the option to set the playback speed, and has an intuitive interface. Click here [link to: https://overcast.fm/] to download Overcast.
Logos
Logos is one of the best Bible apps that includes a library of biblical resources that make it easy to find commentaries and references for your studies. Logos includes reading plans, audio books, word studies, text comparisons, and so much more! Logos is one of the many great Bible study apps for teens who want to take a deeper look into the context of the Bible. There is a free version of Logos, but if you want to unlock all of the resources, there is a cost. Check out Logos here [link to: https://www.logos.com/mobile-app] to download the app.
Bible Hub
Another more academic bible app that can be useful for teens is the Bible Hub app. This app gives users quick access to different translations of the Bible. It is also useful for those who are in search of helpful tools such as commentaries, interlinears, and devotionals. If you are having difficulty understanding a particular verse or passage, Bible Hub has many tools to help bring more context and clarity through its many features. Download [link to: https://biblehub.com/app.htm] Bible Hub.
The Bible Project
One of the most reliable Bible apps for teens is The Bible Project. The Bible Project App has abundant amounts of resources and information. This app is meant to teach its users how to experience scriptures intended to be understood together, help develop new skills to understand the Bible in the way it was designed and track your progress along the way. This app also includes podcasts, bible studies, and references that enrich your studying experience. The Bible Project App can be useful to people of all walks of life because it is so user friendly and engaging. Click here [link to: https://bibleproject.com/app/] to download The Bible Project.
Whether you are looking for a fun Scripture memorization app or Bible apps for teens, these are great ways to engage students! These apps are great tools to get connected with God when you're on the go, or your teen who may have a few minutes before class starts.
Grow Students Curriculum provides users with plenty of ways to engage students with Scripture. Along with our Students Curriculum, Grow provides hundreds of games on our Grow Games app! Check it out in the App Store, along with the YouVersion app, where you can find devotionals that align with our Students series.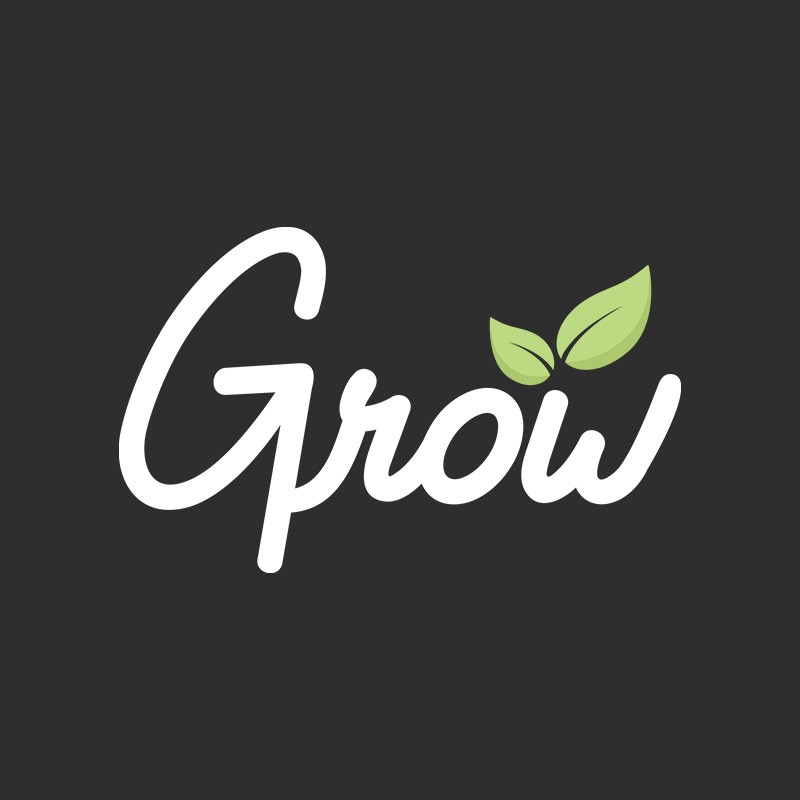 A team packed with pastors, ministry leaders, writers, editors, designers, project managers, app developers, and more! The Grow Team works to bring curriculum and ministry strategy to church leaders everywhere.