Hey parents! Happy August! Can you believe a new school year is already here? You're probably busy trying to enjoy the last few moments of summer, so we'll keep this brief so you can get back to the beach.

Here are a few things coming up in our ministry . . .
ADD YOUR OWN DATES: MINI GOLF MAYHEM
This fall, we are planning a wacky miniature golf event for the whole family! Don't miss out!
ADD YOUR OWN DATES: OPEN HOUSE
If you're new to our ministry (or you just want to hang out with us for a few minutes) we'd love to see you at our Open House so we can introduce you and your family to our kids ministry! Get the details on our website.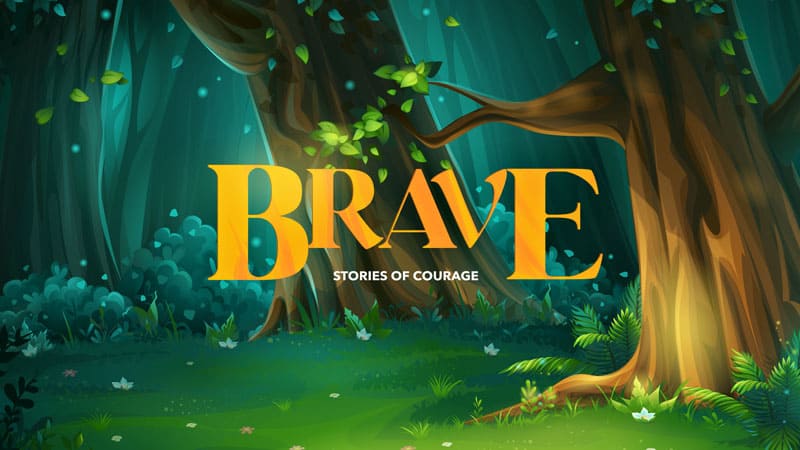 BRAVE: A 5-WEEK SERIES ON DAVID AND ESTHER
SERIES OVERVIEW:
Kids are faced with challenges every day that require some level of bravery, such as having to step out of their comfort zones, sticking up for someone or something they believe in, or simply being comfortable with and confident of who they are. The Bible stories about David and Esther in this series may seem larger than life at first. How do I relate to someone who was able to take down a giant with a sling? How can I actually do anything when I don't have any power or authority – both David and Esther were royals! But upon closer inspection, kids will come to realize that David and Esther had God's help –a lot of it –along the way. Through these stories, kids can discover small ways they can exhibit bravery, because God knows who they are and God can use their gifts. They will also find that a form of bravery is to show others mercy. Their bravery will be put the test with challenges, but God can help overcome those difficulties, and they can rest assured that God has a plan for their lives!
DOWNLOAD THE PRESCHOOL PARENT GUIDE
DOWNLOAD THE ELEMENTARY PARENT GUIDE

No matter how often your kids flip the script on you, pay attention and be a student of your kids. When we show interest and intentionally engage, we're communicating to our kids their lives are important to us and that we're on this journey with them for the long haul. Be curious and ask them questions. Don't assume their intentions. When you ask for clarity, their answers may give you insight into where they are mentally, emotionally and spiritually, and will give you new opportunities to lean into some areas where they may need additional support from you. 
If you're subscribed to Grow Your Ministry, now would be a good time to attach Parent Tip Video #7 from your Parents section.


Our kids have an incredible capacity for kindness, Check out this short video on how being kind also means being brave! You can help your kids truly make the kind of difference that matters.

We might be a kids ministry, but kids aren't our only priority. We'd love to hear how we can better serve you and your family, too. So we'd love it if you'd complete a quick survey so we can learn from you. [If you're a Grow Your Ministry subscriber, attach or link to the Annual Parent Survey.]