We've got a couple of special events happening in the next couple of months just for you and your teenagers, so keep reading to find out more!

Here are a few things coming up in our ministry . . .
ADD YOUR OWN DATES: SUMMER CAMP
This summer, we're planning an incredible camp experience for your kid! Make sure you're registered before the deadline.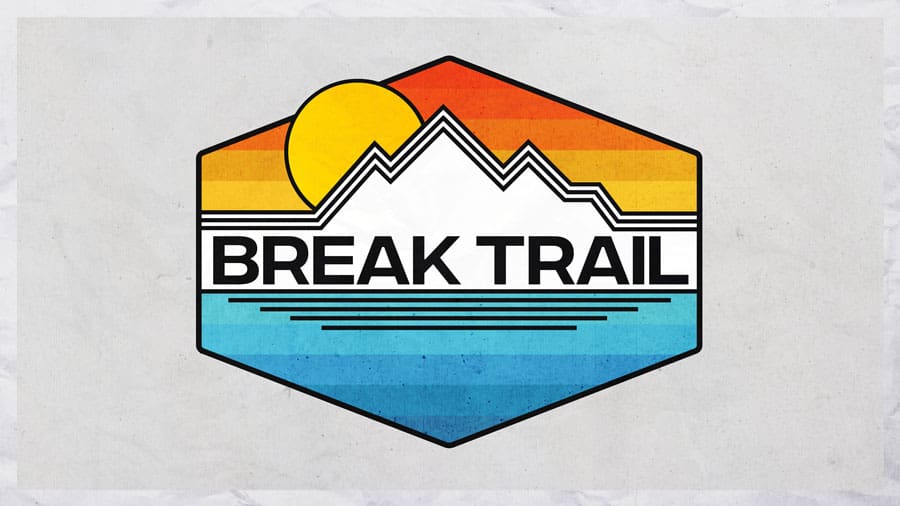 A 6-WEEK SERIES ON JESUS & EASTER
SERIES OVERVIEW:
If you've ever gone hiking before, especially in the winter, you know that "breaking trail" is something you do when you encounter deep snow that's tough to navigate. When that happens, one hiker usually goes ahead of their group and clears the way so others can follow behind more easily. A trail-breaker is someone who goes ahead, who makes a new way, and who invites others to follow along behind them. In so many ways, that's exactly what Jesus did for us. He broke a new trail just by existing, but he did so much more than that too. In this 6-week Easter series, we'll read the stories of Jesus breaking new trails as we discover that Jesus never gives up on us, understands our pain, shows us love, is alive, can be trusted, and gives us a mission.  

We're already here in April looking towards the last few months of this school year. It's been an amazing year already, but we still have so much more we want to accomplish! Let's evaluate some of the most important things we can all be doing to maximize our time with teenagers over these next couple of months.
If you're subscribed to Grow Your Ministry, now would be a good time to attach Parent Tip Video #9 from your Parents section.


"Human beings are works in progress that mistakenly think they're finished." As teenagers continue to develop and learn more about who they are and WHO THEY WILL BE, we are thankful to be on the journey of impacting their stories with you! You are doing amazing work.

On a scale of 1-5, how helpful are these emails? We'd love to hear from you. Just hit Reply on this email. Then rate it! Give us a 1 if you hate them and a 5 if you love them.