It's nearly Easter! We're about to begin a special Easter series, so here's what you need to know.

Here are a few things coming up in our ministry . . .
ADD YOUR OWN DATES: THE BREAK TRAIL EXPERIENCE
The Break Trail Experience is a Stations of the Cross interactive prayer activity. Students will walk through the final moments of Jesus' life, reading through the scriptures and using their senses.
ADD YOUR OWN DATES: VOLUNTEER MEETING(S)
It's almost time for our final meeting of the year! We hope to see you there as we learn about [add your own topic(s)] together.
ADD YOUR OWN DATES: FAMILY DIY DARES
Who is up for some family competition? Challenge your family with some DIY Dares. This challenge hopes to bring families together for some fun. Either use the challenges we've designed or come up with your own!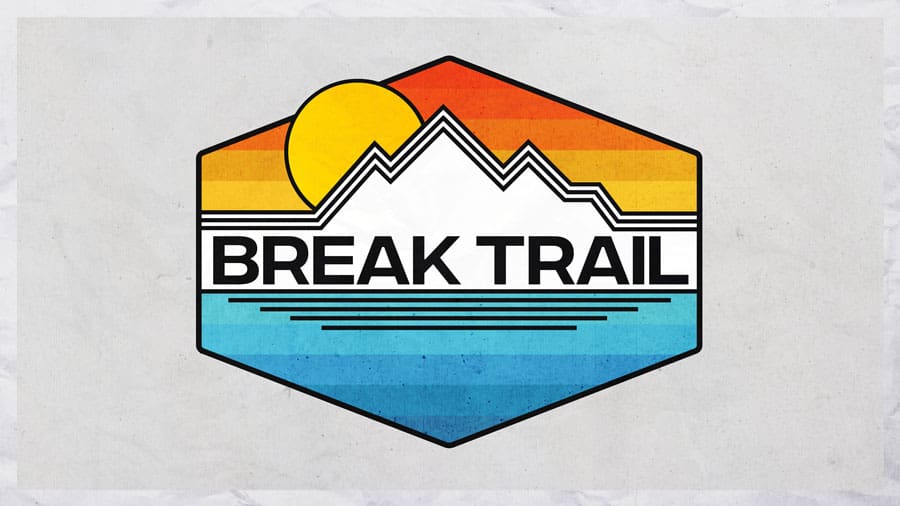 BREAK TRAIL: A 6-WEEK SERIES ON JESUS & EASTER
WEEK 1 BIG IDEA: Jesus never gives up on us.
SERIES OVERVIEW:
If you've ever gone hiking before, especially in the winter, you know that "breaking trail" is something you do when you encounter deep snow that's tough to navigate. When that happens, one hiker usually goes ahead of their group and clears the way so others can follow behind more easily. A trail-breaker is someone who goes ahead, who makes a new way, and who invites others to follow along behind them. In so many ways, that's exactly what Jesus did for us. He broke a new trail just by existing, but he did so much more than that too. In this 6-week Easter series, we'll read the stories of Jesus breaking new trails as we discover that Jesus never gives up on us, understands our pain, shows us love, is alive, can be trusted, and gives us a mission.  

We're already here in April looking towards the last few months of ministry together, this year. It's been an amazing year already, but we still have so much more we want to accomplish! Let's evaluate some of the most important things we can all be doing to maximize the effectiveness of our time with teenagers!
If you're subscribed to Grow Your Ministry, now would be a good time to attach Volunteer Tip Video #9 from your Volunteer section.

At least once this month, choose a volunteer to celebrate. Add their picture and a few sentences about what makes them awesome!

We want to be awesome at training and equipping our volunteer team, so here's a question: is there anything you wish we taught you or better prepared you for?