September is here, which means the new school year is in full swing! Thanks for letting us invest in your kid for another year. We can't wait for what's ahead!

Here are a few things coming up in our ministry . . .
ADD YOUR OWN DATES: PARENT & SMALL GROUP LEADER BREAKFAST
Next month, we're creating an opportunity for you to connect with your kid's small group leader so you can better love, lead, and influence your kid together. Don't miss it! Get all the details on our website.
ADD YOUR OWN DATES: PICK YOUR PATH
This quarter,  we're getting families together for the ultimate choose your own adventure extravaganza! We hope you can join us!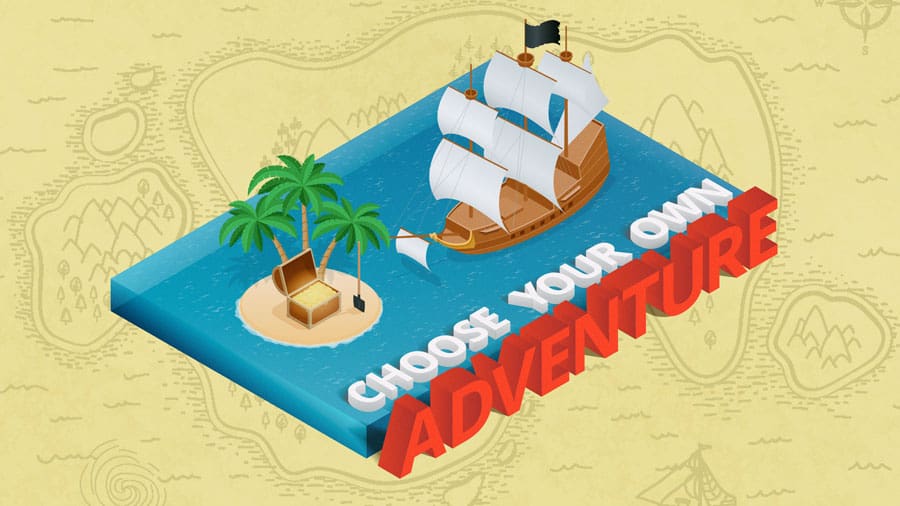 A 4-WEEK SERIES FROM THE OLD TESTAMENT ABOUT PSALMS & PROVERBS
SERIES OVERVIEW:
Did you know that every day is full of adventures that we get to choose? Some adventures are small, like choosing which book to read. Others are bigger, like deciding how to react when a family member makes us upset. It's not always easy to know what is best but there is hidden treasure you can take into every choice: wisdom. Wisdom is a valuable gift that helps people choose what's best. Together we can choose wisdom, by not choosing sides, choosing our words carefully, choosing to do good, and choosing God!
DOWNLOAD THE PRESCHOOL PARENT GUIDE
DOWNLOAD THE ELEMENTARY PARENT GUIDE

Have you ever found yourself feeling frustrated because your kid doesn't consistently seem to open up with you? Having conversations can be complicated. The structure that leads to a great conversation one day may be a complete dud the next. There is no one solution that will work every time. . . but there are some really helpful tips that are worth trying this week.
If you're subscribed to Grow Your Ministry, now would be a good time to attach Parent Tip Video #2 from your Parents section.


Parenting is complicated. The lessons we teach (and lesons we learn) are not always what we expect. There are many resources that discuss how parents change their children, but SACRED PARENTING turns the tables to talk about how God uses children to change their parents.

On a scale of 1-5, how helpful are these emails? We'd love to hear from you. Just hit Reply on this email. Then rate it! Give us a 1 if you hate them and a 5 if you love them.