Hey ministry leaders! So no one ever taught you how to pastor during a pandemic, huh? 😬 We're all in uncharted territory here, but our goal at Stuff You Can Use has always been to hook you up with, well, stuff . . . stuff you can use — even when we're all in quarantine.
So if you're feeling a little overwhelmed or underprepared right now, know that you're not alone! We've created a bunch of resources for you to lean on as you navigate what ministry is going to look like in the upcoming months. From Zoom and TikTok tips, to live trivia tutorials, to conversations about loving our neighbors, we're here to help. So here we go! Let's figure this out together!
TRY GROW CURRICULUM FOR FREE
Grow Curriculum is a full year of teaching and strategy for Kids Ministry and Youth Ministry. In this free trial you'll get a full month of teaching for preschool, elementary, middle school, and high school – that includes emails to parents and volunteers, along with all the digital files you need to connect with families while they're at home.
We're all in this together, and we're better when we help each other. Our Facebook groups are full of support, encouragement, memes, and connection with other ministry people trying to figure this all out. If you have questions, ideas, or just want support, check out the ideas being shared by thousands of kids and youth ministry leaders.
4 WEEKS OF FREE TEACHING VIDEOS FOR YOUTH MINISTRY
Need some teaching videos and small group discussion to help you get through the next 4 weeks? We got you! Click the button below for a four-week series on loving others called After You, with a teaching video and discussion questions for each week. Use this for your live-streams, virtual Bible studies, small group Zoom calls, whatever you want!
10 TIPS ON HOW TO BUILD AN ONLINE STRATEGY FOR YOUTH MINISTRY
Just about everything in our lives looks different today than it did a couple of short months ago. Nobody could have been prepared for this drastic shift, but we have the chance to respond in a way that brings peace, normalcy, and even growth in our youth ministries. On this episode of the Youth Ministry Answers podcast, Kenny and Elle are bringing us 10 tips to build a strategy for adapting our youth ministry to a completely online world.
CREATING A WEEKLY PLAN FOR MINISTRY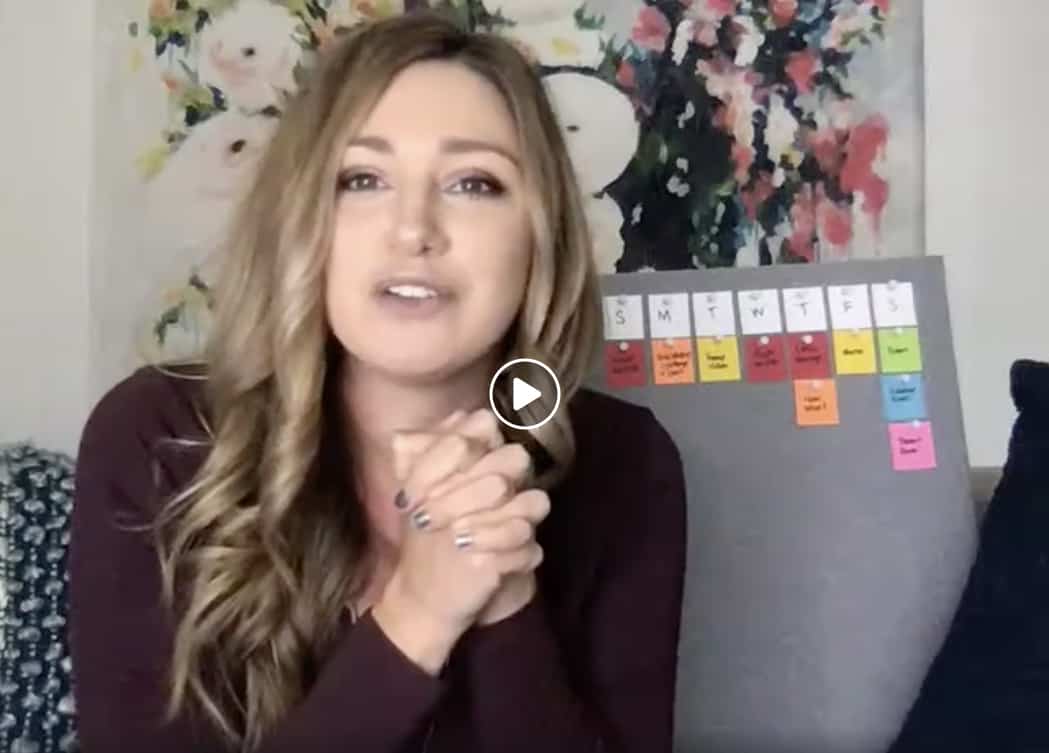 What does it look to create a weekly plan for online ministry? Elle Campbell walks through 10 tips and practical ideas on building a weekly online strategy that works for your ministry.
TUTORIAL: SETTING UP ZOOM FOR MINISTRY
So you've been hearing about ministries moving online, but you no idea how to do that? One way we've seen success is through Zoom. For help getting Zoom set up today, check out our quick-start guide to Zoom for ministry by clicking the button below!
TUTORIAL: FACEBOOK LIVE TRIVIA
If you're looking for a fun way to drive engagement on social media, LiveReacting.com allows you to run live trivia games, pre-recorded or live videos, countdowns, and more on Facebook Live. Check out our tutorial by clicking the button below!
ADAPTING LESSONS FOR ONLINE
What does it look to adapt your curriculum for online teaching? Though this will look a little different for everyone, the good news is that it's entirely doable! Emily Acton walks through what it might look like to adapt your weekly lessons to an online context.
CONVERSATION ABOUT LOVING OUR NEIGHBORS
What are some practical ways we can LOVE OUR NEIGHBORS well during this coronavirus situation? Let's talk about it. We need your voices in the mix! Click the link below to join the conversation in our Youth Ministry Facebook Group.
It's impossible to pour from an empty cup, and the high-stress nature of ministry right now may poking a few more holes in your cup than you're used to. Tash McGill shared some practical strategies for self-care and staying focused during these changing times in ministry.