We're halfway through our first series of this new year and we really hope this topic is sparking amazing conversations between you, your students, and maybe even their families.

Here are a few things coming up in our ministry . . .
ADD YOUR OWN DATES: RETREAT
Next month, we're planning a weekend retreat designed to help students connect with God and with their small group. Get the details on our website!
ADD YOUR OWN DATES: MISSION EXPERIENCE
This summer, we're taking teenagers on a mission experience! If you'd like to join us, make sure you're registered before the deadline.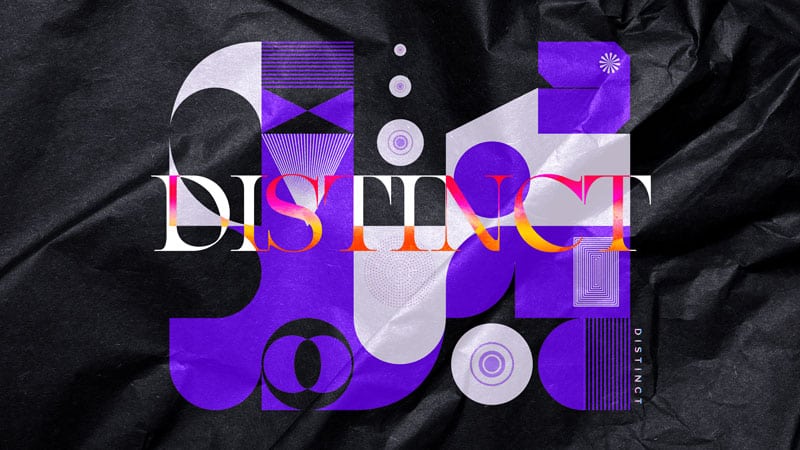 DISTINCT: A 4-WEEK SERIES FROM THE NEW TESTAMENT IDENTITY
WEEK 3 BIG IDEA: We can all serve in distinct ways.
SERIES OVERVIEW:
If someone asked who you are, what would you say? Maybe you'd say your name. Or maybe you'd say, "I'm a musician. A basketball player. A friend. A daughter or son. I'm a human!" Those things might be true, but have you ever felt like you're still figuring out who you are, what you're good at, or why you're here? In this 4-week series, the stories of Jesus and John the Baptist, and the words of Paul, will help us see why discovering who Jesus is helps us discover who we're meant to be. Not only is Jesus is distinct from anyone who has ever lived, but God made us distinct too, with distinct gifts we can use to serve God and others, and unique distinctions that are worth celebrating.


It's not easy to start a new habit (or break an old one) but thankfully, there are some tools that help make it easier. If you or the kids you lead need a little help starting a new healthy habit, check out the app STREAKS, set a new daily habit goal, and don't break your streak! Try creating and setting some goals together!

At least once this month, choose a volunteer to celebrate. Add their picture and a few sentences about what makes them awesome!

We know it's still early, but how are your New Year's resolutions going?