We're wrapping up our current series this week! It's been a good one. Finish strong this week!

Here are a few things coming up in our ministry . . .
ADD YOUR OWN DATES: MISSION EXPERIENCE
This summer, we're taking teenagers on a mission experience! Make sure your kid is registered before the deadline.
ADD YOUR OWN DATES: VOLUNTEER MEETING(S)
Thank you all for coming to last month's volunteer meeting! We have our final meeting of the year coming up in April, so make sure it's on your calendar! We hope to see you there as we learn about [add your own topic(s)] together.
ADD YOUR OWN DATES: SUMMER CAMP
This summer, we're planning an incredible camp experience for students! If you'd like to join us, make sure you're registered before the deadline.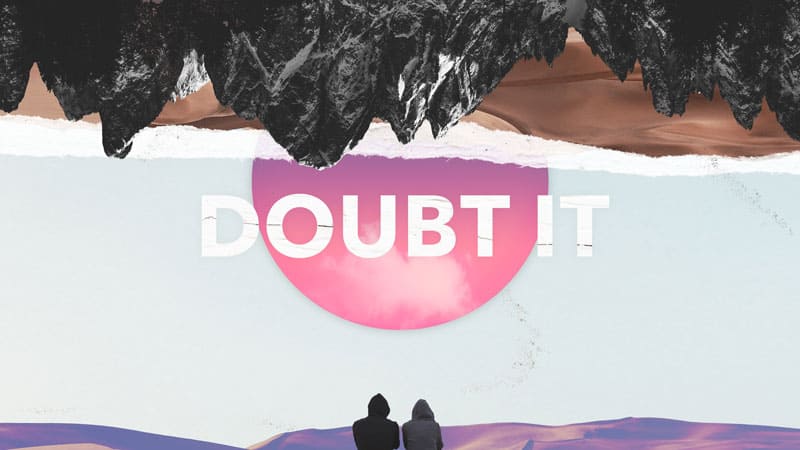 DOUBT IT: A 4-WEEK SERIES ON DOUBT
WEEK 4 BIG IDEA: GODLY PEOPLE CAN HELP US WITH OUR QUESTIONS
SERIES OVERVIEW:
We were all designed to ask questions. As toddlers, we constantly asked, "Why?" But as we get older, asking too many questions is often discouraged — especially when those questions are about our faith. But in this 4-week series, we'll talk about how having questions (and even doubts) about God might not be as scary or as shameful as we thought, because you're not alone in your questions, God doesn't shame us for our questions, our questions don't always get answered, and Godly people can help us with our questions.


It can sometimes be difficult to get teenagers talking — talking about important stuff, that is. Here's a video from Irene Cho about how to ask better questions to get students talking. Check it out and see what you can learn in preparation for this upcoming week of ministry!

At least once this month, choose a volunteer to celebrate. Add their picture and a few sentences about what makes them awesome!

We're wondering . . . What's the most difficult question a teenager has ever asked you? Reply to this email and let us know!