Those "Spot the difference" games that use to come in dentist office Highlights might seem easy but can you spot the difference if you only get to see one picture? You will need to work together with your partner to spot the difference!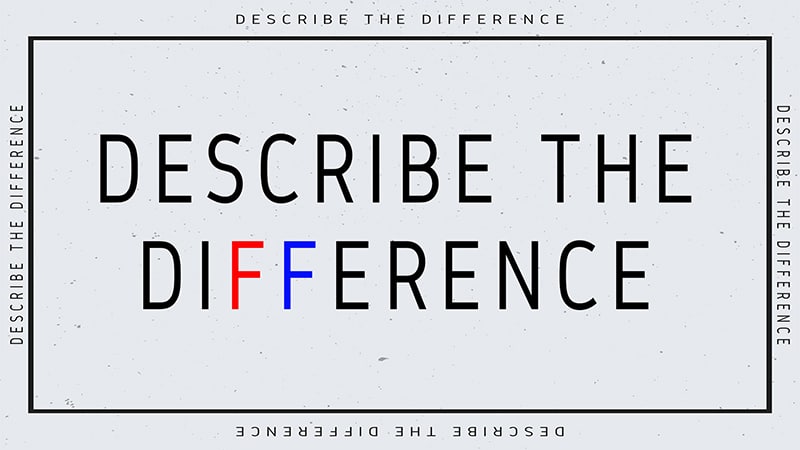 WHAT TO GET
DOWNLOAD PDF. Make sure you download all of the PDFs needed for this game. There are two per round.
WHAT TO PREP
PRINT PDFS. You'll need to print two of each PDF so that you have two complete sets of PDFs.
HOW TO PLAY
CHOOSE CONTESTANTS. Choose two teams of two to come up and battle.

PDFS. Hand each team member one of the PDFs for the round. Each team should have one of each of the PDFs for that round. There is a small difference between each picture. Make sure the players holds the paper facedown until you start the round.

DESCRIBE THE DIFFERENCE. On "Go," players can flip their sheet over and begin to describe their pictures until they find the difference in the image. Once they have found the difference they can shout out their answer. First team to say the correct answer gets a point. The team with the most points at the end wins!
PRO TIPS
You can play this game with as many teams as you want, you just need to print that many sets of PDFs.
You can play this game as two big teams and just each round choose two teenagers from each team to battle to win their team a point.