ON THE SPOT HALLMARK CHRISTMAS MOVIE
Everyone loves Christmas movies but there is a large subculture of Hallmark Christmas movies! Each year they come out with more movies in the month of December. In this game teams will create their pitch for the next great Hallmark Christmas Movie!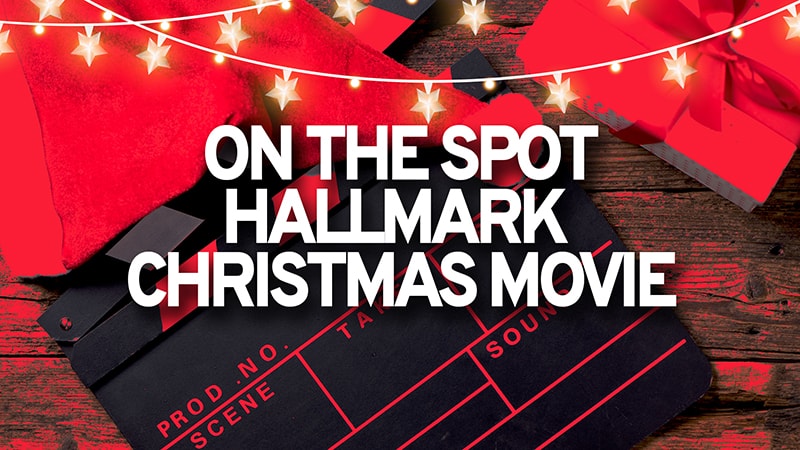 WHAT TO GET
PAPER. One sheet of paper per team.
PENCILS. One per team.
HOW TO PLAY
SPLIT INTO TEAMS. Split your group into equal teams. There is not limit to how big or small these groups need to be. Three to six is a great number for the teams.

MAKE MOVIE MAGIC. Give teams a predetermined amount of time to come up with their best Hallmark Christmas Movie Pitch. They need to include the main chars names and what makes it a Christmas movie. The sky is the limit on these pitches.

THE JUDGES. After your predetermined amount of time has elapsed. Have each team come up front and they will be given thirty sixty seconds to give their pitch. Have a few adult leaders be the judges and award a winner after they have heard every pitch.
PRO TIPS
Really lean hard into the judges. Pick 3-5 female adult leaders. Tell them to come dressed in comfy(but appropriate) clothes. Give them a bowl of popcorn and let them sit on a couch up front. Make sure they have a box of tissues and make sniffling or crying noises in the romantic or sad parts of the pitches!