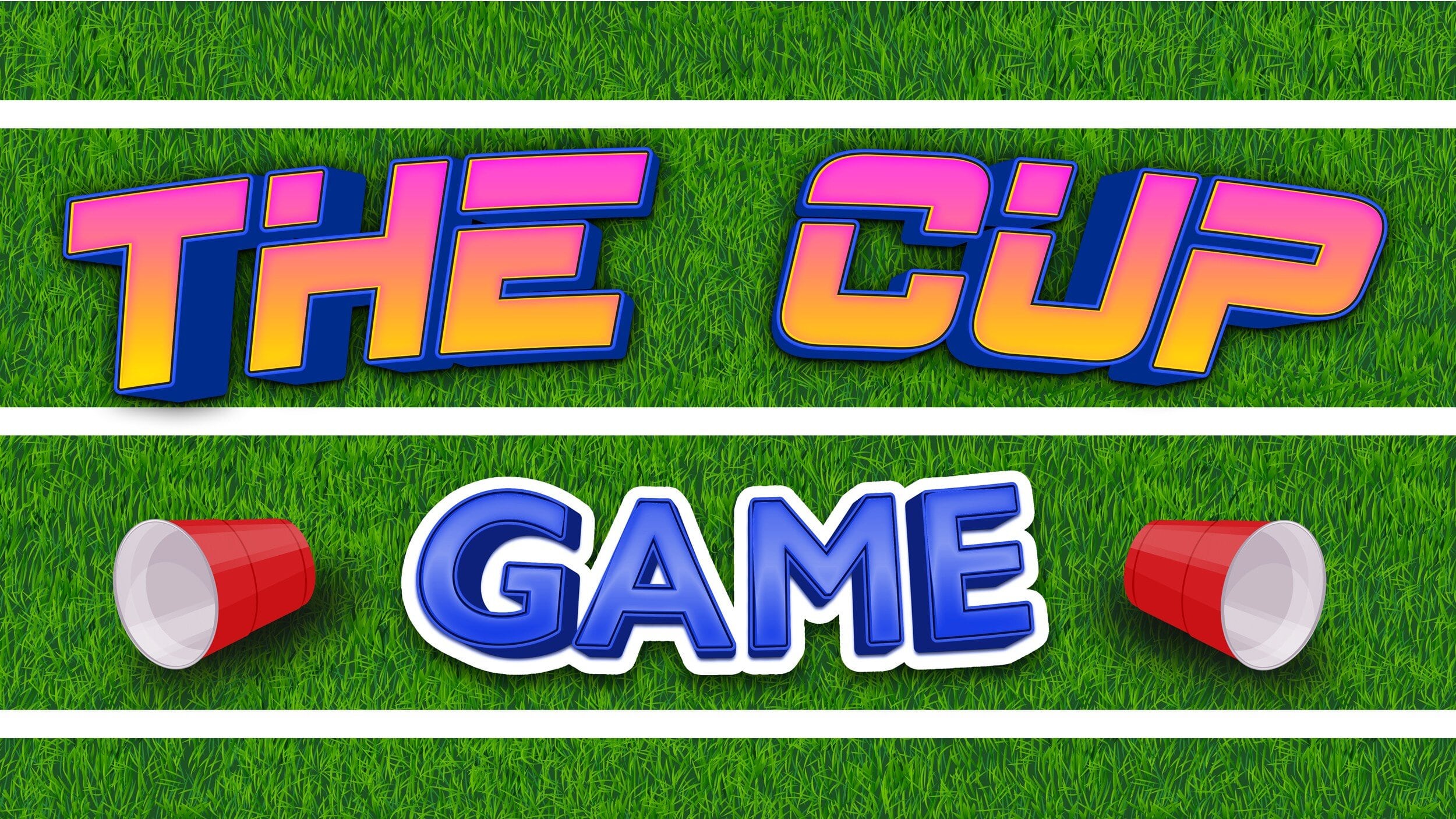 Description:
Help!!!! I have all these cups and a large open space and nothing to do! Well, don't worry any more! This game is here to save the day! Players will work together to collect as many cups as they can for their teams, and the team with the most at the end wins!
What To Get:
CUPS. You'll need a good amount of cups—at least two to three per player. You will need an even number of cups total. (This really could be anything, but since we called it the cup game we suggest cups!)
TAPE. Just enough tape to make three lines across your playing area.
FLAGS. This can be legit flag football flags or could be bandanas that each player has tucked into their pockets.
What To Prep:
PLAYING AREA. Clear out a large space for this game. Place three lines across the space. One in the middle and two on both ends of your playing area, leaving two to three feet on the outside for players to stand.
THE CUPS. Place half of the cups on one side of the baseline and the other half on the other baseline.
How To Play:
SPLIT INTO TEAMS. Split your group into two equal teams and have each team stand touching their baseline.
CAPTURE THE CUP. On "Go" each team will will start sending players across the middle line to try to collect a cup. They can do this by touching the opponents' baseline without having their flagged pulled by the other team. They may only take a player's flag while they are on the opponents' side of the half line. Once they reach the baseline, they may grab one cup and one prisoner if there are any and have free passage back to their baseline where they will place the cup.
CAPTURED.  If a player has his or her flag pulled while on their opponents' side of the half line, they are captured and must go stand on their opponents' baseline to wait until a team member breaks them out!
THE WINNER! The winner will be the team with the most cups on their baseline when time runs out.
FREE FOR ALL. If teams are playing too much defense and the game has reached a stall, you may call "Free For All," which means until you say that rule has ended players may capture opponents anywhere on the playing field!
Pro Tips:
A SABOTEUR. If you want to spice this game up a bit, you can pick an adult leader to be a Saboteur.  He or she can run through the playing field and grab any person's flag anywhere on the field. If they capture someone, they must go to their opponents' baseline like normal.
Creators:
Jeremiah Herring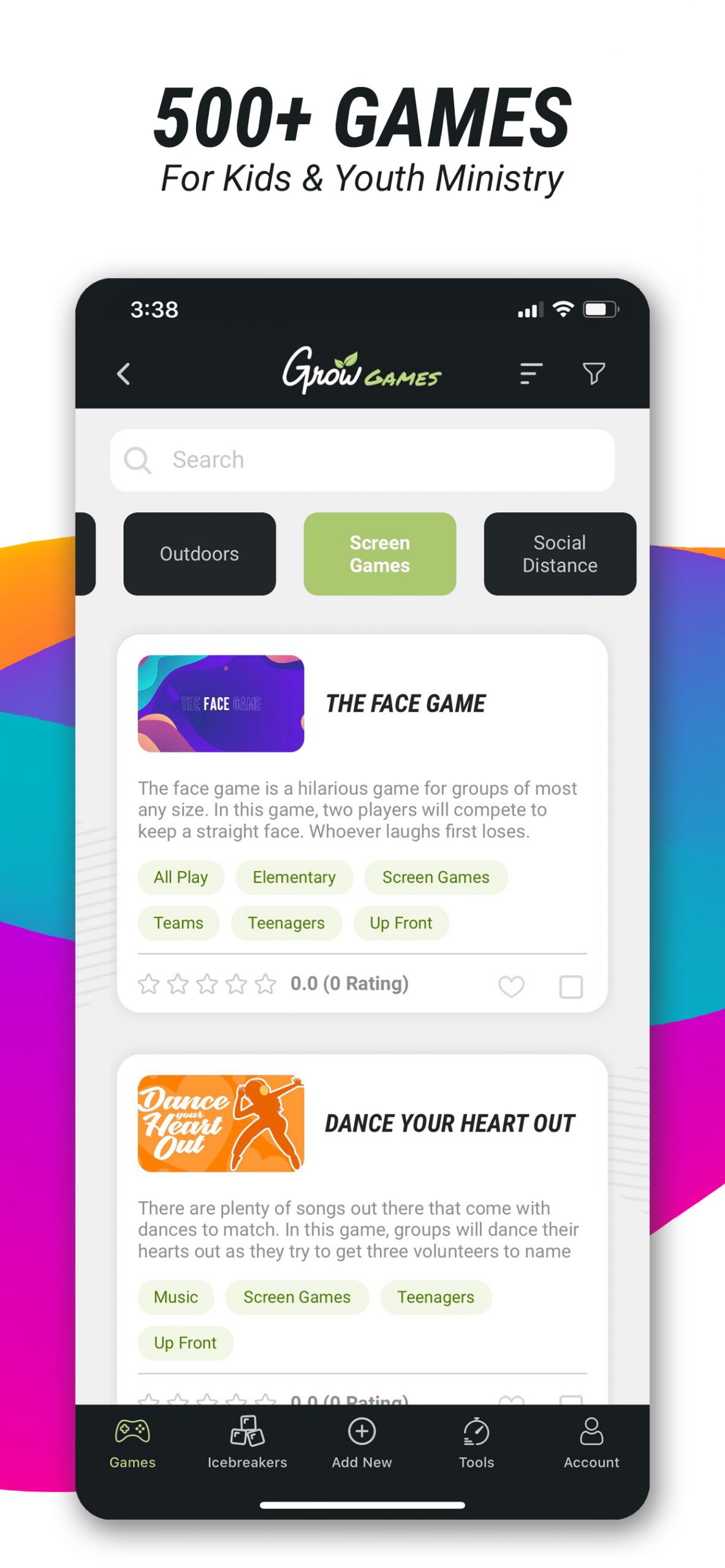 We know it's hard to find (or create) quality youth group games, which is why we decided to put together the most incredible library of games we possibly could! The Grow Games and Icebreakers App has a library of more than 500+ games, and it's always growing! There are team games, party games, screen games, team games, outdoor games, and indoor group games for youth ministry. All the games you could ever want, basically.
This app is built for kids and youth ministry. All of our games are created by church leaders and ministry-tested!
Plus, the games are fully customizable. Every game comes with graphics, instructions, and a place for you to add your notes, photos, videos, game categories, and game ratings. You can even submit your own original games if you have some you're proud of!
The app also comes with handy tools you might want to use during a game (or a sermon) like scoreboards, clocks, a prize wheel, polling capabilities, and a random name chooser.

GROW CURRICULUM

Curriculum For Every Age Group.