Can you believe Christmas is only a few weeks away? Let's make this the most wonderful time of this year!

Here are a few things coming up in our ministry . . .
ADD YOUR OWN DATES: THE I'M DISTINCT CHALLENGE
The I'm Distinct challenge gives students the opportunity to reflect and discover their gifts by going through a workbook. Once they discovered or their gifts are affirmed, it is our hope they will use their gifts for the purpose of loving God and others.
ADD YOUR OWN DATES: VOLUNTEER CHRISTMAS PARTY
Let's celebrate the holidays with a little fun, food, and friends! Come hang with us. There will be games, presents, and zero meetings.
ADD YOUR OWN DATES: PARENT WORKSHOP
Next month, we are hosting a get-together for parents to encourage them and talk about how we can better partner with them in helping kids grow their faith! Be there!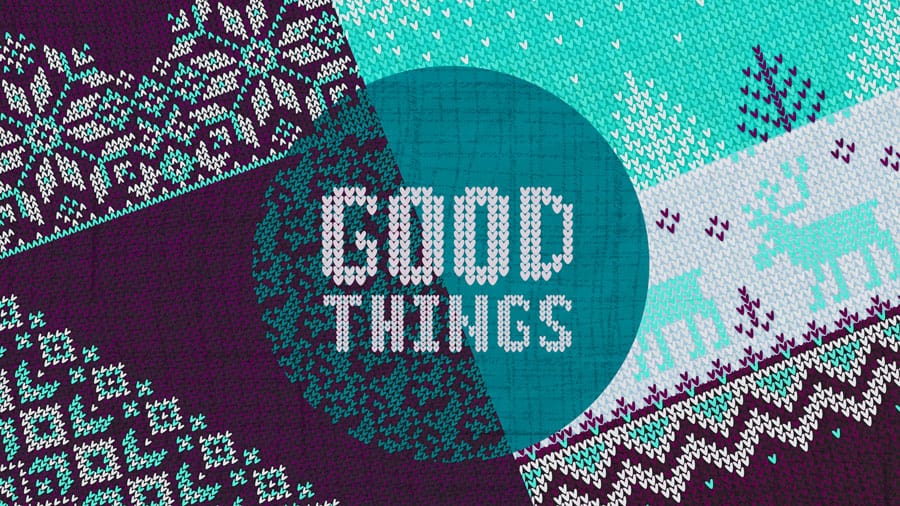 GOOD THINGS: A 4-WEEK SERIES ON CHRISTMAS
WEEK 1 BIG IDEA: God has a plan.
SERIES OVERVIEW:
Christmas is almost here! Which means there's a lot for us to look forward to — sometimes impatiently. But you know the saying, "good things come to those who wait"? It's true for Christmases now, but it was true on the very first Christmas as well. You see, the day Jesus came to earth wasn't a sudden surprise. It was the first step in a long-awaited plan. In this 4-week series, we'll hear the Christmas story from the perspective of the prophets in the Old Testament, who foretold and then waited for the good things God had in store. Christmas is a reminder of what the prophets proclaimed: that God has always had a plan, that Jesus completes God's plan, that God's plans bring joy, and that God's plans require sacrifice.

Christmas is a wonderful time to celebrate with friends and loved ones. Often, we celebrate with similar traditions year after year, but what if this could be the time when you start something brand new that you can remember forever? There are no shortage of new and creative Christmas traditions that you could try, but we had a lot of fun coming up with a few ideas to get you started!
If you're subscribed to Grow Your Ministry, now would be a good time to attach Volunteer Tip Video #5 from your Volunteer section.

At least once this month, choose a volunteer to celebrate. Add their picture and a few sentences about what makes them awesome!

Here's a question for you. What's one Christmas tradition you look forward to every year? Reply to this email and let us know!