September is here, which means the new school year is in full swing! Thanks for letting us invest in your kid for another year. We can't wait for what's ahead!

Here are a few things coming up in our ministry . . . 
ADD YOUR OWN DATES: PARENT & SMALL GROUP LEADER BREAKFAST
Next month, we're creating an opportunity for you to connect with your kid's small group leader so you can better love, lead, and influence your kid together. Don't miss it! Get all the details on our website.
ADD YOUR OWN DATES: THE INCREDI-BOWL BOWLING BALL
This quarter, we're getting families together for a super fun event — it's bowling like you've never seen it! We hope you can join us!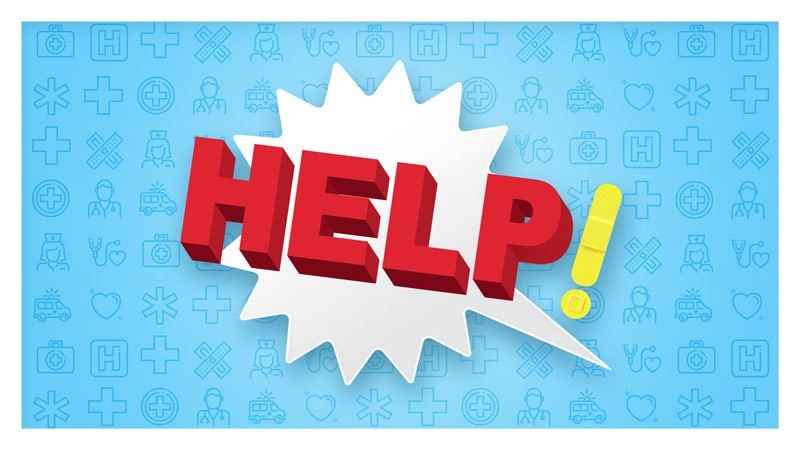 HELP!: A 4-WEEK SERIES FROM EXODUS ON MOSES
SERIES OVERVIEW:
An important part of childhood is learning which grown-ups you can trust. The very first phone number most kids tend to learn is an emergency number because it's important to know who to call when we need help! In this series, we'll help kids see that they can always call on God for the things they need. As kids hear the story of Israel escaping slavery in Egypt (and what happened afterward), they'll discover that God helps us when we're helpless, helps us in our weakness, helps us when we're in trouble, and will even help us help others. God is the help we need — always!
DOWNLOAD THE PRESCHOOL PARENT GUIDE
DOWNLOAD THE ELEMENTARY PARENT GUIDE

It's not always easy to know how to help kids spend time with God on their own, in an age-appropriate way, but here are a few ideas: make sure they have a Bible in a translation they can understand, teach them a simple way to pray, play kid-friendly worship songs at home, and help kids memorize Scripture.
If you're subscribed to Grow Your Ministry, now would be a good time to attach Parent Tip Video #2 from your Parents section.

Have you tried reading a book with your kid recently? There's a new one your kid might like. WHEN GOD MADE THE WORLD by Matthew Paul Turner is a beautiful book that will inspire kids with wonder at the intentionality and creativity of God. For younger kids, check out, ALL CREATURES GREAT AND SMALL by Naoko Stoop. 

On a scale of 1-5, how helpful are these emails? We'd love to hear from you. Just hit Reply on this email. Then rate it! Give us a 1 if you hate them and a 5 if you love them.