Try not to be too sad, but it's our final week of our current series. We've had a blast exploring this topic this month, so hopefully you have, too!

Here are a few things coming up in our ministry . . .
ADD YOUR OWN DATES: PARENT & SMALL GROUP LEADER BREAKFAST
This month, we're creating an opportunity for you to connect with your kid's small group leader so you can better love, lead, and influence your teenager together. Don't miss it! Get all the details on our website.
ADD YOUR OWN DATES: PIZZAPALOOZA
We are hosting the world's best pizza party. You don't want to miss this event. It is a pizza competition to see who can make the best pizza. There will be judges, prizes, and of course all the pizza! 
ADD YOUR OWN DATES: SMALL GROUP PARTY KITS
There is still time to host a party with your small group! Create your own party with your small group? What better combination? Pick for your small group or decide together what party kit you want to participate in. There are all different kinds of party kits for all the different kinds of students.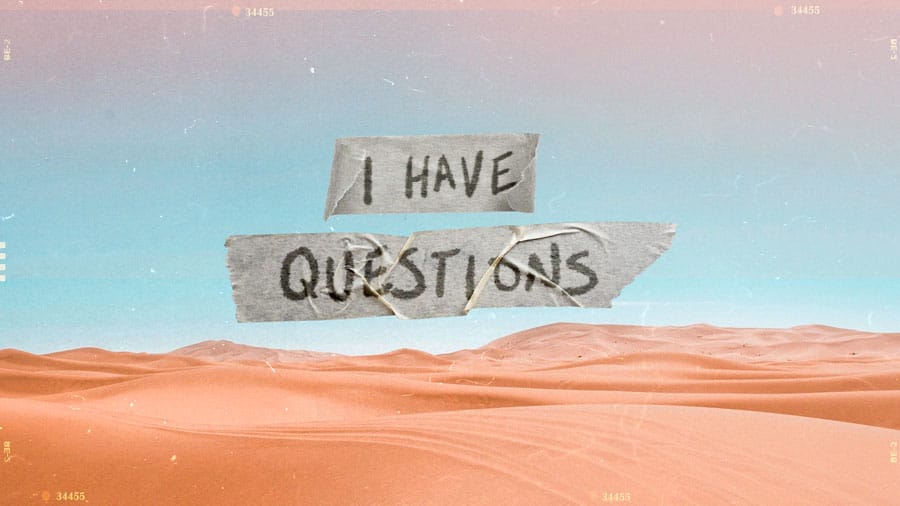 I HAVE QUESTIONS: A 4-WEEK SERIES ON DOUBT & QUESTIONS
WEEK 4 BIG IDEA: When life hurts, is God listening?
SERIES OVERVIEW:
Let's face it, life isn't easy. In times of loss, grief, pain, or doubt, it's normal to have questions — and it's okay to ask them. If you've ever tried to make sense of your circumstances, or wished life didn't have to hurt so much, or wondered why God won't fix what you're going through, you're not alone. In this 4-week series, we'll hear about a few people from Scripture who know exactly what it's like. With Esther, David, Peter, Amos, and John, we'll explore hard questions you thought you weren't allowed to ask, like "When people are hurting, where is God? When I'm hurting, does God leave me? If God is good, why do bad things happen? And when life hurts, is God listening?"


Trust is arguably the most important asset we have in our relationships with teenagers. If they can trust we are on their team and fighting to help them grow, we can connect like never before and make a greater impact on their lives. So let's go to our friends at 10-MINUTE TEACHER for some ideas on building trust with teenagers.

At least once this month, choose a volunteer to celebrate. Add their picture and a few sentences about what makes them awesome!

Do you have a cool story about something that's happened in our ministry recently? Reply to this email and let us know!