A Comprehensive System To Grow Your Kids and Your Ministry

Grow Kids
In Children's Ministry, if you're not looking to grow the size of your team or attendance numbers, you're probably looking to grow the effectiveness of your volunteer team, grow your level of parent engagement, and (of course) help kids grow spiritually both at church and at home. We can help.
Grow Curriculum works online and in person!
Annual Planning
Calendars (PDF, PSD, Excel)
Monthly and Weekly To-Do Lists
Annual Planning Meeting Kit
Tutorial Videos
Box of Calendar Cards
Style Guides
Strategy Guides
Teaching
52 Weeks of Teaching
Preschool & Elementary Curriculum
Hacks for Toddlers & Preteens
Hacks for Kids w/Special Needs
Memory Verse Videos
Coloring Book Pages
Parent & Volunteer Emails
Shopping & Prep Lists
Volunteers
Kick-Off Event
Volunteer Meeting Guides
12 Volunteer Tip Videos
Volunteer Celebration Ideas
Volunteer T-Shirt Designs
Monthly Volunteer Devotionals
Volunteer Hub & Emails
Families
Events like Move Up Day, Open House, Parent Workshop
12 Parent Tip Videos
Parent Discussion Groups
Parent Communication Plan
Social Media Posts
Online Parent Hub
Discipleship
Small Group Party Kits
Spiritual Gifts Activity
Spiritual Habits Activity
Dream Big Workshop
Spiritual Habit Posters
Events
Fall Event
Winter Event
Spring Event
Summer Event
VBS
Preschool Teaching Videos
Included with Every Lesson
Elementary Teaching Videos
Included with Every Lesson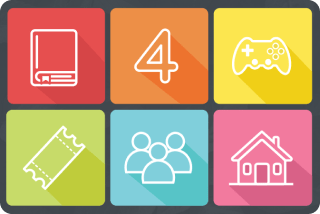 Download Our Free Strategy Guide.
Our strategy guide will walk you through each aspect of how to use Grow Volume 6 most effectively in your ministry context – including how to run an Annual Planning meeting to get started, the four Spiritual Habits and everything you need to deliver effective teaching, events, discipleship and to really engage with families and volunteers.

Real Lives Being Impacted
What Church Leaders Are Saying.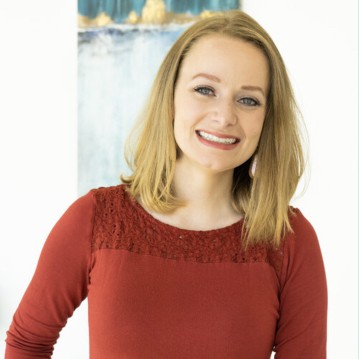 This will be my second year using Grow Curriculum as a Kids Pastor and I absolutely love how thorough it is! The lessons, graphics, parent emails, volunteer emails, meetings, events – it's all thought out and gives us so many options so that we can choose the pieces that work best for our ministry. The kids love the videos and our leaders appreciate how intentional the lessons are in including a wide range of biblical stories while tackling spiritual habits at the same time. HUGE FAN! Thank you for all that you do at Grow to support and love the next generation through the resources you provide.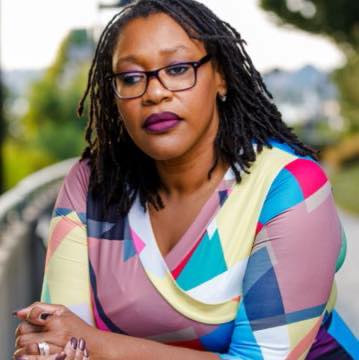 Grow has re-engergized our ministry and we have been able to spend more time with our students and less time writing children's church curriculum. Even better, the team at Grow is responsive to feedback, understand the complexities of modern day ministry in a diverse and complex world, and display a ministry of giving. We are thankful for GROW!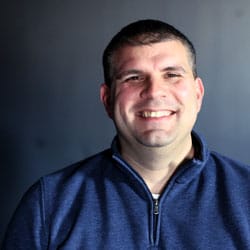 I have just begun to use Grow but I am really impressed with it! The children's church curriculum and resources are great but what really impresses me is the flexibility built into it. I have worked in ministries with 50 kids and 800 kids, and I can honestly say that Grow Curriculum is 100% scaleable, it will work with whatever size group you have. I also appreciate the regular emails with games and parenting resources, it's like they send me things that I need even before I know I need it.
We love small church kids ministry leaders!
Grow is created by, and for, kids ministry leaders of all church sizes and contexts, but we especially love our friends at smaller churches. If you're serving in a small church, here's how Grow is built specifically for you.
Easy to prep
Grow's weekly curriculum is super easy to prepare and uses supplies that are easy to find (and affordable too)! With everything else on your to-do list each week (and limited support to make it all happen), we've worked hard to make every week of Grow easy to prep and easy to use.
Easy to customize
Each week of our curriculum is packed with ideas and instructions for activities, videos, images, object lessons, and more. With so many options, you can easily choose the ones that work best for your group, or just use the curriculum as-is! It's flexible to fit your needs and resources.
EASY TO DO WITH A SMALL TEAM

If you're a little short on volunteers right now, don't worry. Grow doesn't require a huge team of staff or volunteers in order to make it happen. Whether you're leading a team of volunteers or leading a handful of kids all by yourself, Grow is designed to work for you.
And that's just the Sunday morning stuff! When you add up the done-for-you events, parent resources, volunteer training, and discipleship tools, Grow is built to save you time, energy, and money. Because everything is done for you ahead of time, Grow will help you maximize your time and empower you to invest in people — instead of in curriculum prep.
We know doing children's ministry in a small church can be a challenge. That's why our team is packed with authors, contributors, and editors with small church experience. If there's anything we can do to serve you better, please let us know!
On-line, in-person or both
.
Grow Curriculum is as easy to use online as it is in person! We even created an Online Guide to Kids Ministry, that'll show you how to adapt every aspect of Grow for an online environment: the planning resources, teaching resources, games, discipleship activities, volunteer and family resources, and even the events. In each area of ministry, we've given you three options to help you choose how much time and energy you want to invest.
On top of our Online Guide to Kids Ministry, every single series and resource inside of Grow come with "Online Hacks" to help you use Grow online, in-person, or both!
The full year of curriculum and resources is delivered to you upfront so you can use it at your own pace and plan your entire year
12 Months of Elementary Curriculum (Large Group & Small Group)



12 Months of Preschool Curriculum



Series Artwork + Screen Graphics






Monthly Parent Emails and Take Home Printables



Prep Sheet with Shoppings Lists for Every Lesson






Weekly Preschool & Elementary Teaching Videos



12 Month Discipleship Calendar






Conversation Cards for Kids









Annual Discipleship Strategy Guide



Monthly Themes to go with Bible Stories



Decorating Ideas + Room Designs






12 Month Volunteer Calendar



18 Volunteer Meeting Guides



Volunteer Discussion Group Guides



1-On-1 Volunteer Conversation Guides



12 Volunteer Celebration Guides



Volunteer Kickoff Event Guide



Editable Strategic Volunteer Resources



Volunteer Email Templates



Annual Volunteer Strategy Guide



Monthly Volunteer Tip Videos








Parent Discussion Group Guides



Editable Strategic Family Resources






Annual Families Strategy Guide



Monthly Parent Tip Videos


















Annual Event Strategy Guide



Pricing
.
The full year of curriculum and resources is delivered to you upfront so you can use it at your own pace and plan your entire year
Grow Your Kids
Teaching
Discipleship Tools
Games
Grow Your Kids Ministry
Teaching
Discipleship Tools
Games
Volunteers
Families
Events
$289
Teaching
Discipleship Tools
Games
Volunteers
Families
Events

GROW CURRICULUM

Curriculum For Every Age Group
.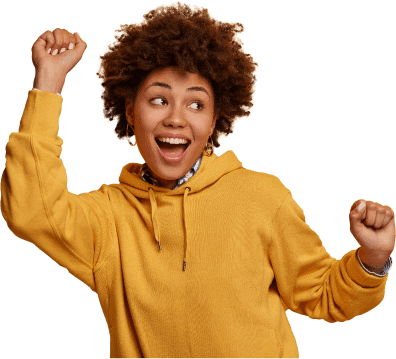 Bundle Curriculums for a 20% Discount
If you purchase 2 or more curriculums from Grow, get 20% off your entire order every single year.
200% money back guarantee
.
We're so sure you'll love Grow Curriculum and Strategy, we'll let you try it for 90 days. If you're not 100% satisfied, we'll refund your entire purchase and let you keep the entire year's worth of curriculum, resources, and tools.