Hey team! We wanted to share with you a quick story. Check this out . . .[Tell your volunteers about a recent win in your ministry.]

Here are a few things coming up in our ministry . . .
ADD YOUR OWN DATES: OPEN HOUSE
 If you know a family that's new to our ministry, invite them to our Open House so we can introduce them and their teenager to our youth ministry! Get the details on our website.
ADD YOUR OWN DATES: VOLUNTEER KICK-OFF
Our big volunteer Kick-Off is coming up quickly and we need you there! We'll be hanging out, eating good food, and casting vision for the new school year. Don't miss it! RSVP by the end of this week.
ADD YOUR OWN DATES: ALL-NIGHTER
We're kicking off this school year with an all-night event designed to help students connect with their small group, invite friends, have some fun, and hear a little bit about Jesus. Get the details on our website!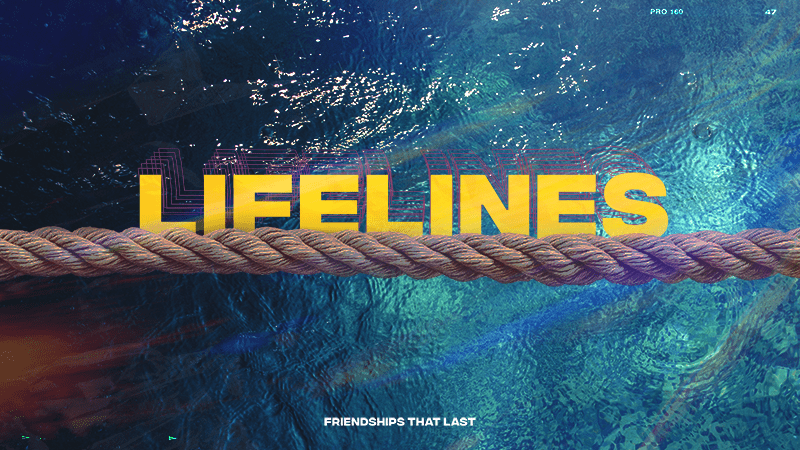 LIFELINES: A 4-WEEK SERIES ON FRIENDSHIP
WEEK 2 BIG IDEA: Godly friendships help you grow.
SERIES OVERVIEW:
Do you have any friendships you can really count on — the kind of friendships you might call your "lifelines?" God designed us to have friendships we can trust, but God also knew we'd need some help figuring out how to build friendships that are lifelines for each other. In this 4-week series, we'll look at the kind of friendship Jesus models for us: friendship that lets us be real, gives us a chance to grow, gives us a group when we feel alone, and can even change the world.

Middle schoolers and high schoolers are both part of our "youth ministry," but 11-year-olds are so different from 18-year-olds! To help us navigate the differences between both of these age groups, and make the most of our time with them, check out these two podcast episodes from Youth Ministry Answers. Episode 77 is all about middle school and episode 78 is all about high school!  

At least once this month, choose a volunteer to celebrate. Add their picture and a few sentences about what makes them awesome!

What are you most excited about this school year? Reply to this email and let us know!