Can you believe Christmas is only a few weeks away? We hope you and your family are loving this holiday season.

Here are a few things coming up in our ministry . . .
ADD YOUR OWN DATES: THE JOY JAM
This month, we're getting kids and families together for a fun night of jam sessions, jam tasting, and rockin' those jammies! (Are you sensing a theme?) Mark your calendars!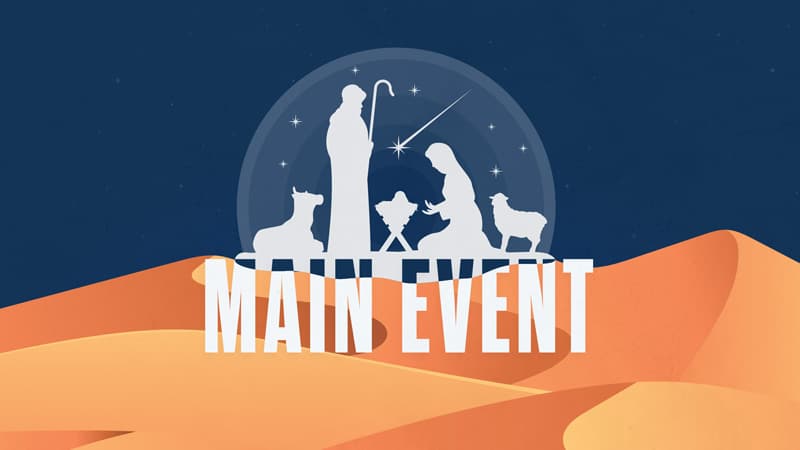 MAIN EVENT: A 4-WEEK SERIES ON CHRISTMAS
SERIES OVERVIEW:
The Christmas season is filled with many celebrations but Jesus being born is the biggest reason to celebrate! Even though we have heard the story of baby Jesus many times by now, for your youngest kids, it's still a fairly new story that they usually only hear once a year. Help them feel the wonder and excitement of Christmas each week, in anticipation of the big day! In addition to all the holiday tidings, remind your kids that they can celebrate God's plan for Jesus' birth. We can worship Jesus and celebrate because God keeps promises!
DOWNLOAD THE PRESCHOOL PARENT GUIDE
DOWNLOAD THE ELEMENTARY PARENT GUIDE

We figured the holidays were the perfect time to share this month's tip: create a new family tradition. Your time is limited. So enjoy it! And make it count.
If you're subscribed to Grow Your Ministry, now would be a good time to attach Parent Tip Video #11 from your Parent's section.


With the new year coming up, you're probably looking to make a new resolution or two. If one of your resolutions is to "learn more about the Bible," check out The Bible Project — they've got tons of really helpful articles and videos designed to help you better understand Scripture.

Here's a question for you. What's on your kid's Christmas list this year? Hit Reply on this email and let us know!