Happy summertime, fam! We hope your family is having a blast and enjoying the calm before a new school year. And if you're not . . . well, what are you waiting for? Go have some fun!

Here are a few things coming up in our ministry . . .
ADD YOUR OWN DATES: VOLUNTEER KICK-OFF
Our Volunteer Kick-Off is coming up quickly and we need you there! We'll be hanging out, eating good food, and casting vision for the new school year. Don't miss it! RSVP by August 1.
ADD YOUR OWN DATES: OPEN HOUSE
We'd love to see you at our Open House in August so we can introduce you to the new students and families in our ministry! Get the details on our website.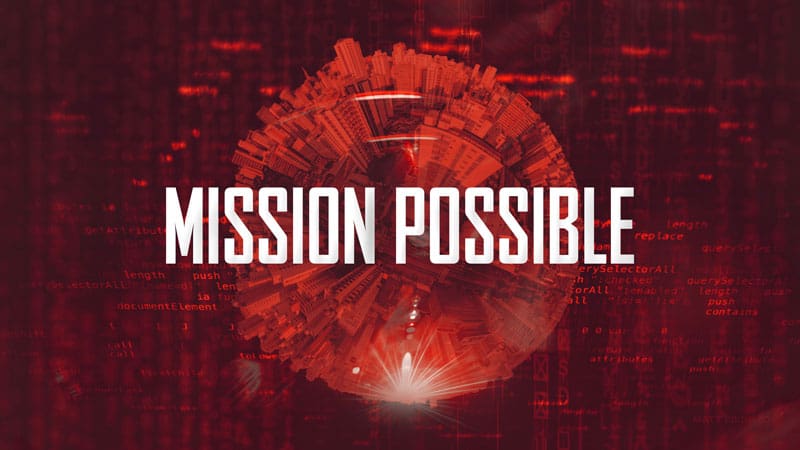 MISSION IMPOSSIBLE: A 4-WEEK SERIES ON EVANGELISM 
WEEK 1 BIG IDEA: BE REAL
SERIES OVERVIEW:
Some people love spy stories for the action, gadgets, or disguises, but there's one thing no spy story could do without: an exciting mission. As followers of Jesus, we don't have any gadgets or disguises, but we do have a mission. It's our mission to share the good news of Jesus with the world. But that mission isn't always easy to accomplish. In this 4-week series, we'll discover that joining Jesus on His mission isn't easy, but it's not impossible. It's a mission that requires us to be real, be helpful, be listeners, and be ready.

When's the last time you shared your story of faith with the students you lead? If you haven't recently, do it this week! Why? Because students need to hear faith stories! Real stories! But they can't relate to stories of people who have it all together — so it's a good thing you don't, right? Share your messy, imperfect, still-in-progress faith story. The students you're leading need to hear it!
If you're subscribed to Grow Your Ministry, now would be a good time to attach Volunteer Tip Video #12 from your Volunteer section.

At least once this month, choose a volunteer to celebrate. Add their picture and a few sentences about what makes them awesome!

As we get ready for a new school year, here's an important question: How can we make next year extra awesome for volunteers? Hit reply and let us know!