It's the final week of this series! Let's make it a good one!

Here are a few things coming up in our ministry . . .
ADD YOUR OWN DATES: OPEN HOUSE
 If you know a family that's new to our ministry, invite them to our Open House so we can introduce them and their teenager to our youth ministry! Get the details on our website.
ADD YOUR OWN DATES: VOLUNTEER KICK-OFF
Our big volunteer Kick-Off is coming up quickly and we need you there! We'll be hanging out, eating good food, and casting vision for the new school year. Don't miss it! RSVP by the end of this week.
ADD YOUR OWN DATES: ALL-NIGHTER
We're kicking off this school year with an all-night event designed to help students connect with their small groups, invite friends, have some fun, and hear a little bit about Jesus. Get the details on our website!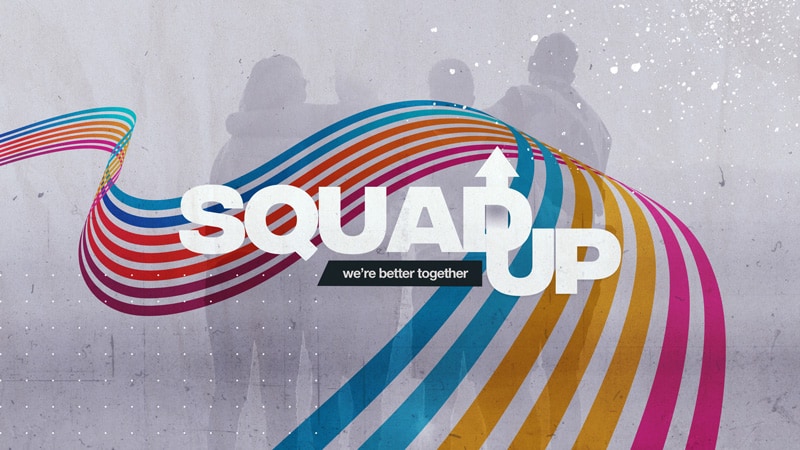 SQUAD UP: A 4-WEEK SERIES FROM EPHESIANS ON FRIENDSHIP
WEEK 4 BIG IDEA: WE CAN STAND STRONG TOGETHER.
SERIES OVERVIEW:
Everyone wants a squad — a community of people that cares for us, helps and supports us, and gives us a place to belong. In short, we all want to be part of a community that feels like family. That kind of community isn't easy to come by, but it's exactly what Jesus had in mind for His followers when the Church first began. In this series, we'll discover why the word "Church" means something much bigger than a building, we'll learn what life was like for some of the earliest Christians, and we'll explore four big ideas that mean as much for us today as they did to the Jesus-followers who lived nearly 2,000 years ago. The truth is, we can all be part of God's family, and because we're God's family, we can do for others what God has done for us, we can grow together, and we can stand strong together.


With our NerdCon event coming up, do you think you understand nerd culture? Do you think you could carry on a conversation with a student who identifies as a nerd? Do you know why nerd culture matters, and how the good news of Jesus connects with it? For some answers, check out THIS PODCAST EPISODE from Youth Ministry Answers and Love Thy Nerd.

At least once this month, choose a volunteer to celebrate. Add their picture and a few sentences about what makes them awesome!

We might be a youth ministry, but teenagers aren't our only priority. We'd love to hear how we can better serve you too. So we'd love it if you'd complete a quick survey so we can learn from you. [If you're a Grow Your Ministry subscriber, attach or link to the Annual Volunteer Survey.]