September is here, which means the new school year is in full swing! Thanks for letting us invest in your teenager for another year. We can't wait for what's ahead!

Here are a few things coming up in our ministry . . .
ADD YOUR OWN DATES: PARENT & SMALL GROUP LEADER BREAKFAST
Next month, we're creating an opportunity for you to connect with your kid's small group leader so you can better love, lead, and influence your teenager together. Don't miss it! Get all the details on our website.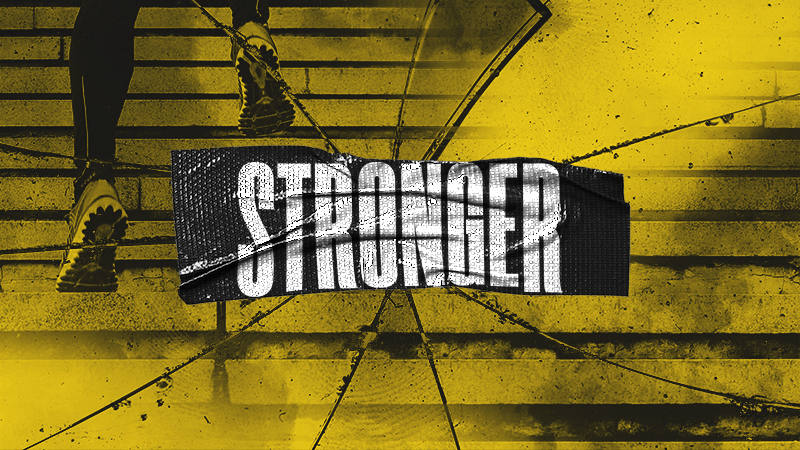 STRONGER: A 4-WEEK SERIES ON HURT AND PAIN
SERIES OVERVIEW:
Life hurts sometimes. If you haven't already experienced it, there will be a day when you'll encounter pain, failure, or loss. Sometimes the hurt we feel happens because of something we do, or something that is done to us, or something that is no one's fault at all. In this 4-week series, we'll talk about how, when life hurts, or goes wrong, or doesn't make sense, these things are true: Jesus can redeem what's gone wrong, God can be trusted, God gives us each other, and God helps us persevere.

Teenagers can be pretty dramatic sometimes, but do you think you could spot the difference between typical teenage stress or drama, and a real mental health concern? When it comes to your teenager's mental health, always be aware of your own limitations, and don't ignore any concerns that your kid might need support from a medical or mental health professional. And as always, if your kid is struggling, let us know how we can help!
If you're subscribed to Grow Your Ministry, now would be a good time to attach Parent Tip Video #2 from your Parents section.

If you're the kind of person who refuses to read parenting books, hang on just a second! We have one we think you'll actually like. It's called The Grown-Up's Guide to Teenage Humans. It's fun, practical, encouraging, and it even comes in audiobook form. Check it out!

On a scale of 1-5, how helpful are these emails? We'd love to hear from you. Just hit Reply on this email. Then rate it! Give us a 1 if you hate them and a 5 if you love them.