It's our last week of our current series! Let's make it a great one!

Here are a few things coming up in our ministry . . .
ADD YOUR OWN DATES: PARENT & SMALL GROUP LEADER BREAKFAST
Next month, we're creating an opportunity for all of our small group leaders to connect with the parents of their students so we can better love, lead, and influence teenagers together. Don't miss it! Get all the details on our website.
ADD YOUR OWN DATES: VOLUNTEER MEETING(S)
Now that the school year is off to a great start, it's time to learn and grow together at our very first volunteer meeting of the year! We hope to see you there as we learn about [add your own topic(s)] together.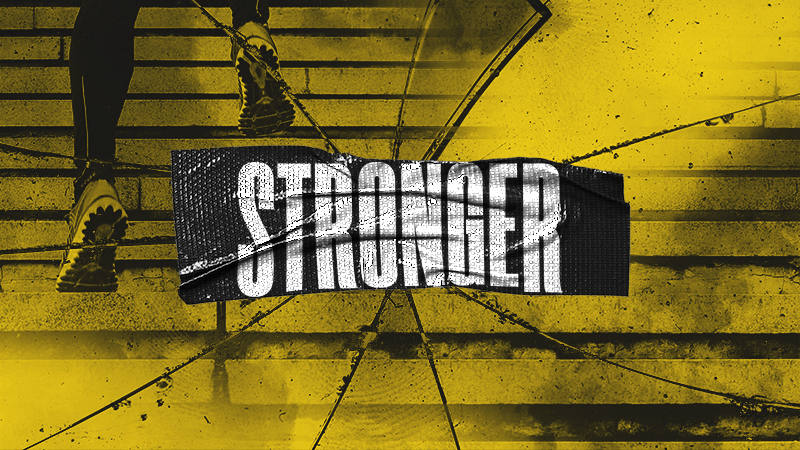 STRONGER: A 4-WEEK SERIES ON HURT AND PAIN
WEEK 4 BIG IDEA: When life gets hard, God helps us persevere.
SERIES OVERVIEW:
Life hurts sometimes. If you haven't already experienced it, there will be a day when you'll encounter pain, failure, or loss. Sometimes the hurt we feel happens because of something we do, or something that is done to us, or something that is no one's fault at all. In this 4-week series, we'll talk about how, when life hurts, or goes wrong, or doesn't make sense, these things are true: Jesus can redeem what's gone wrong, God can be trusted, God gives us each other, and God helps us persevere.

"When someone treats you like a person when you don't even feel like a human, it'll change your world." Consider this your reminder that, when a teenager is hurting, even your "small" acts of love can make a difference.

At least once this month, choose a volunteer to celebrate. Add their picture and a few sentences about what makes them awesome!

In your opinion, what are the biggest challenges facing teenagers today? Reply to this email and let us know!