Happy October! While your kid is busy planning their best costumes for Halloween, we hope you take a second or two this month to trick-or-TREAT yourself (maybe with an extra nap or your favorite snack?), because you are an incredible parent.

Here are a few things coming up in our ministry . . .
ADD YOUR OWN DATES: PARENT & SMALL GROUP LEADER BREAKFAST
This month, we're creating an opportunity for you to connect with your kid's small group leader so you can better love, lead, and influence your teenager together. Don't miss it! Get all the details on our website.
ADD YOUR OWN DATES: THE INCREDI-BOWL BOWLING BALL
Next month, we're getting students together for a fun night of games, food, and (of course) bowling — but it's bowling like you've never seen it before. Mark your calendars!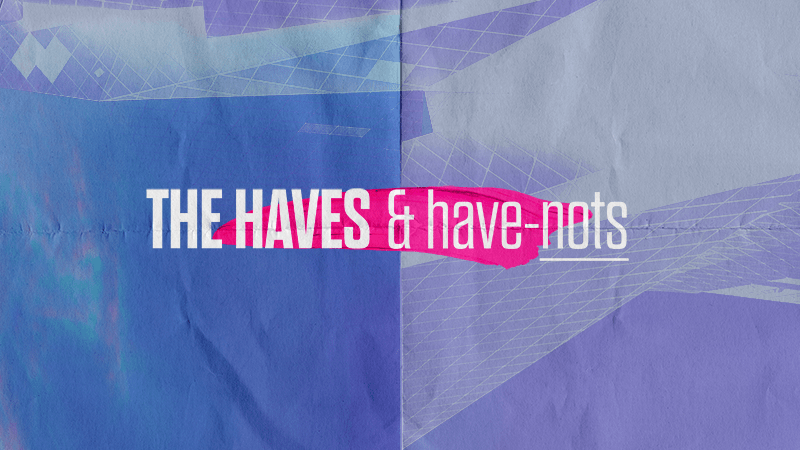 THE HAVE & HAVE-NOTS: A 4-WEEK SERIES ON IDENTITY
SERIES OVERVIEW:
How many times have you compared yourself with someone else today? Seriously — see if you can count. Whether it's their stuff, their looks, their skills, or their popularity, we can't help but notice all the things other people have, and how those things compare to all the things we wish we had. But in this 4-week series, we're going to focus on four things that God has given to every single one of us. You have a past, you have today, you have a future, and you have a family. All four of these things make you valuable and uniquely you.

Parents, you can't do this alone. You need other adults to help you love and influence your kids. One thing we try to do for your family is to connect your kid with adults who love them and who can be trusted. If you haven't met some of the adults who invest in your kid at church, this month is a great month to meet them!
If you're subscribed to Grow Your Ministry, now would be a good time to attach Parent Tip Video #3 from your Parents section.


For many teenagers, the difference between success and failure is an adult who can see the potential in all of their madness. Here's a quick video from Josh Shipp about how a kid's most annoying traits might actually be their greatest strengths. Keep loving those kids of yours — you're helping them become everything God created them to be.

We consider our volunteer leaders to be the best link we have between our church and your family. So here's a question: Have you had a conversation with your teenager's leader yet this year?