Hey team, we just wanted to say thank you for the way you're sharing your life with teenagers. You're making a huge difference.

Here are a few things coming up in our ministry . . .
ADD YOUR OWN DATES: PARENT & SMALL GROUP LEADER BREAKFAST
This month, we're creating an opportunity for you to connect with your kid's small group leader so you can better love, lead, and influence your teenager together. Don't miss it! Get all the details on our website.
ADD YOUR OWN DATES: VOLUNTEER MEETING(S)
Now that the school year is off to a great start, it's time to learn and grow together at our very first volunteer meeting of the year! We hope to see you there as we learn about [add your own topic(s)] together.
ADD YOUR OWN DATES:THE INCREDI-BOWL BOWLING BALL
Next month, we're getting students together for a fun night of games, food, and (of course) bowling — but it's bowling like you've never seen it before. Mark your calendars!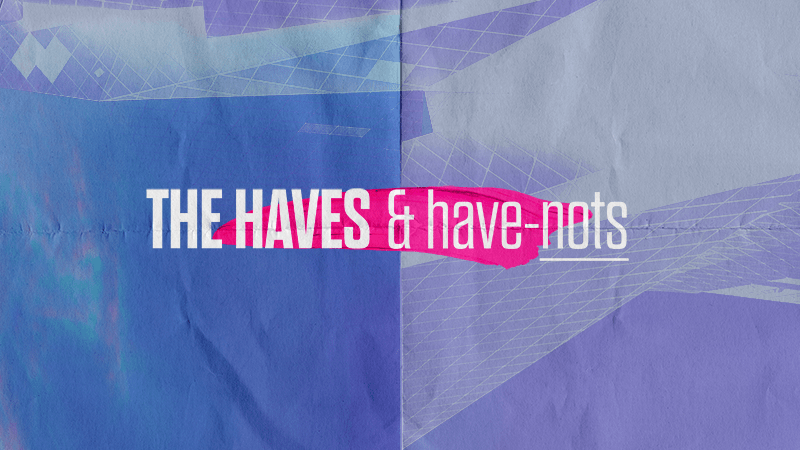 THE HAVE & HAVE-NOTS: A 4-WEEK SERIES ON IDENTITY
WEEK 3 BIG IDEA: You have a future.
SERIES OVERVIEW:
How many times have you compared yourself with someone else today? Seriously — see if you can count. Whether it's their stuff, their looks, their skills, or their popularity, we can't help but notice all the things other people have, and how those things compare to all the things we wish we had. But in this 4-week series, we're going to focus on four things that God has given to every single one of us. You have a past, you have today, you have a future, and you have a family. All four of these things make you valuable and uniquely you.

We won't lie — sometimes working with the parents of students can be a challenge. If you're feeling frustrated at a parent right now, here's a simple but helpful tip: assume every parent is doing the very best they can. Empathy, understanding, and honor will go a long way, both in your relationship with that parent and in the behavior you model for that parent's teenager.

At least once this month, choose a volunteer to celebrate. Add their picture and a few sentences about what makes them awesome!

So tell us. What's the hardest part of your job as a volunteer? Reply to this email and let us know!