Hey team, we just wanted to say thank you for the way you're sharing your life with teenagers. You're making a huge difference.

Here are a few things coming up in our ministry . . .
ADD YOUR OWN DATES: PARENT & SMALL GROUP LEADER BREAKFAST
This month, we're creating an opportunity for you to connect with your kid's small group leader so you can better love, lead, and influence your teenager together. Don't miss it! Get all the details on our website.
ADD YOUR OWN DATES: VOLUNTEER MEETING(S)
Now that the school year is off to a great start, it's time to learn and grow together at our very first volunteer meeting of the year! We hope to see you there as we learn about [add your own topic(s)] together.
ADD YOUR OWN DATES: GO BID OR GO HOME YOUTH AUCTION
Next month, we're getting students together to raise funds that will support and meet needs for others! We hope you can join us!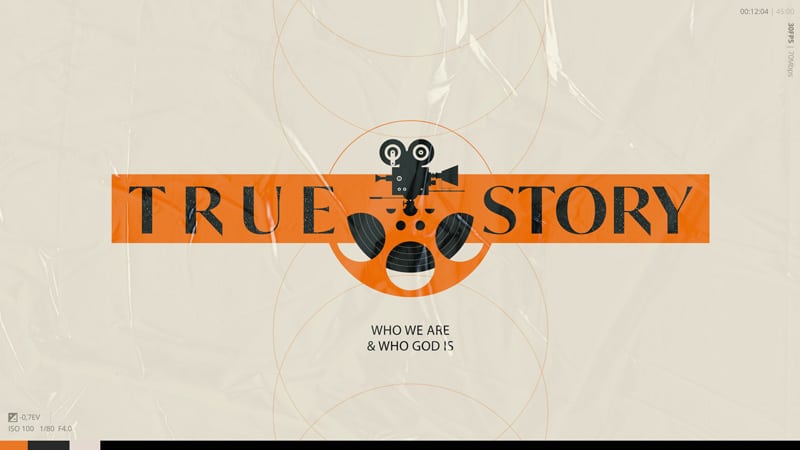 TRUE STORY: A 4-WEEK SERIES ON IDENTITY
WEEK 3 BIG IDEA: Because of who God is, we can embrace the unknown.
SERIES OVERVIEW:
Many of our favorite movies, from Toy Story to Moana, tell the stories of characters who are on a journey to discover who they are and what they were created to do. The stories in Scripture are like this too, but with one big difference: in the Bible, humans aren't the main characters — God is. In this series, we'll explore the stories of people like Cain and Abel, Elijah, Naomi, Ruth, Esther, and some of the earliest Jesus-followers in order to see that who we are can best be understand in the context of who God is. When we discover who our Creator is, we can better understand who we were created to be. Because of who God is, we can trust how God has made us, we can do difficult things, we can embrace the unknown, and we can take risks for others.


"I know God is working, so I smile." When life feels uncertain, scary, or difficult, aren't you glad God has everything under control? Me too. Let's take a
FEW MINUTES
to smile today.

At least once this month, choose a volunteer to celebrate. Add their picture and a few sentences about what makes them awesome!

So tell us.
What's the hardest part of your job as a volunteer?
Reply to this email and let us know!