Can you believe Christmas is only a few weeks away? We hope you and your family are loving this holiday season. 

Here are a few things coming up in our ministry . . .
ADD YOUR OWN DATES: THE US FOR THEM CHRISTMAS CHALLENGE
We're encouraging teenagers to be FOR others (instead of just themselves) this Christmas with a fundraiser challenge. Get all the details on our website.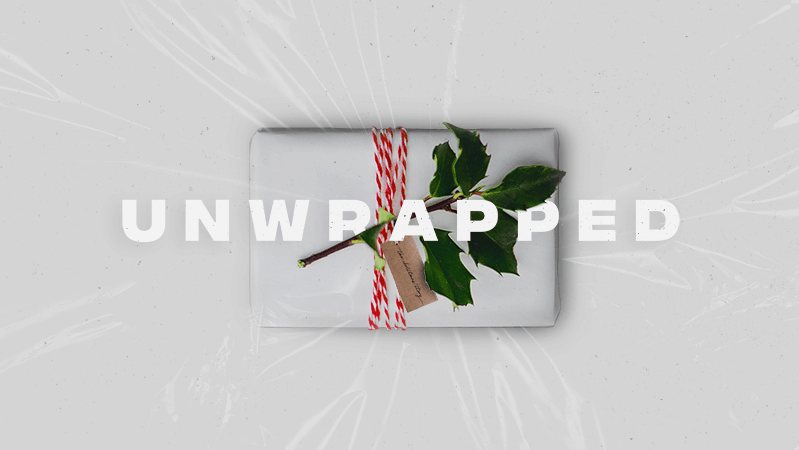 UNWRAPPED: A 4-WEEK SERIES ON CHRISTMAS
SERIES OVERVIEW:
When you think of Christmas, you probably think about an event — an event that is (hopefully) filled with gifts, food, family, and fun. But what happens when that event isn't as joyful or peaceful as we wish it were? And is the "event" even what Christmas is about anyway? In this 4-week series, we'll discover what this season is truly about. It's about getting ready to receive God's gift of Jesus, sharing that gift with others, rejoicing in the surprising gifts God gives us, and taking time to enjoy God's presence.

We figured the holidays were the perfect time to share this month's tip: create a new family tradition. Your time is limited. So enjoy it! And make it count.
If you're subscribed to Grow Your Ministry, now would be a good time to attach Parent Tip Video #5 from your Parents section.

Parents, get yourself a little something for Christmas this year. We suggest the book, The Sticky Faith Guide for Your Family: Over 100 Practical and Tested Ideas to Build Lasting Faith in Your Kids. Practical and tested? Lasting faith? Sounds good to us.

We're always trying to better understand what it's like to parent a teenager. So here's what we're wondering: What's the BEST thing about parenting your teenager right now? Hit Reply on this email and let us know!