Can you believe Christmas is only a few weeks away? We hope you and your family are loving this holiday season. 

Here are a few things coming up in our ministry . . .
ADD YOUR OWN DATES: THE US FOR THEM CHRISTMAS CHALLENGE
We're encouraging teenagers to be FOR others (instead of just themselves) this Christmas with a fundraiser challenge. Get all the details on our website.
ADD YOUR OWN DATES: VOLUNTEER CHRISTMAS PARTY
Let's celebrate the holidays with a little fun, food, and friends! Come hang with us. There will be games, presents, and zero meetings.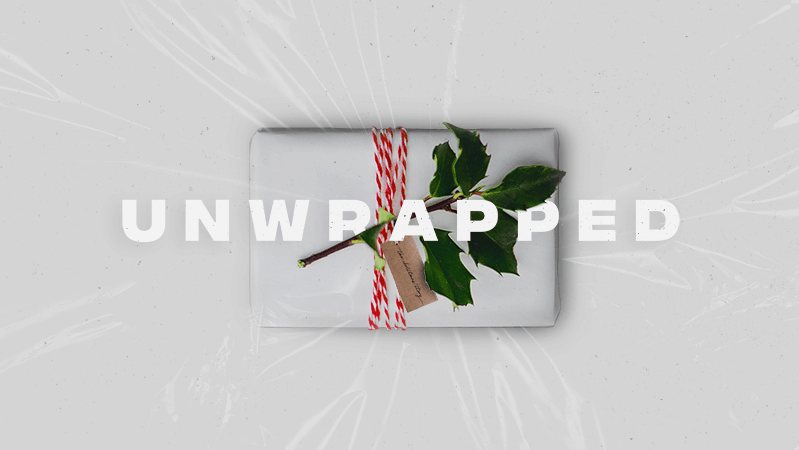 UNWRAPPED: A 4-WEEK SERIES ON CHRISTMAS
WEEK 1 BIG IDEA: GET READY TO RECEIVE GOD'S GIFTS
SERIES OVERVIEW:
When you think of Christmas, you probably think about an event — an event that is (hopefully) filled with gifts, food, family, and fun. But what happens when that event isn't as joyful or peaceful as we wish it were? And is the "event" even what Christmas is about anyway? In this 4-week series, we'll discover what this season is truly about. It's about getting ready to receive God's gift of Jesus, sharing that gift with others, rejoicing in the surprising gifts God gives us, and taking time to enjoy God's presence.

During the holidays, "family traditions" get talked about a lot. But have you ever thought about starting a new tradition with the students you lead? You should! It can help you bond and make memories in a brand new way.
If you're subscribed to Grow Your Ministry, now would be a good time to attach Volunteer Tip Video #5 from your Volunteer section.

At least once this month, choose a volunteer to celebrate. Add their picture and a few sentences about what makes them awesome!

Here's a question for you. What's on your Christmas list this year? Reply to this email and let us know!