We know the holidays are a busy time for you and your family, so let's get straight to the point. Here's everything you need to know about our ministry this month!

Here are a few things coming up in our ministry . . .
ADD YOUR OWN DATES: THE INCREDI-BOWL BOWLING BALL
This month, we're getting students together for a fun night of games, food, and (of course) bowling — but it's bowling like you've never seen it before. Mark your calendars!
ADD YOUR OWN DATES: THE US FOR THEM CHRISTMAS CHALLENGE
We're encouraging teenagers to be FOR others (instead of just themselves) this Christmas with a fundraiser challenge. Get all the details on our website.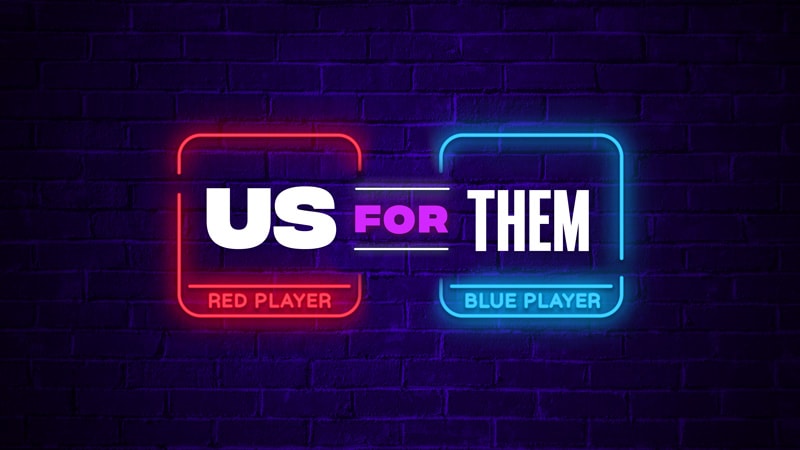 US FOR THEM: A 4-WEEK SERIES ON LOVING OTHERS
SERIES OVERVIEW:
Don't you just love a little friendly competition? There's something about being a part of a team that makes you excited to root for "us" and root against "them." With people and with God, we're often quick to see others like our enemies, but God invites us to see things differently. In this 4-week series, we'll explore the stories of Abraham, Jeremiah, Jonah, Isaiah, and more, as we see how the big story of Scripture reveals that God is for us, we're called to be for others, God is for our enemies, and Jesus proves that God is for us.

As a parent, we know you want your kids to grow up to be people who make the world a better place . . . but sometimes you wonder how, exactly, you're supposed to do that. Here's one really important way you can build generosity and compassion in your kid: serve others, together. 
If you're subscribed to Grow Your Ministry, now would be a good time to attach Parent Tip Video #4 from your Parents section.


There are a lot of reasons it can be difficult for teenagers to think about loving others instead of just thinking about themselves, but let's be honest — the amount of time they spend staring at their screens each day probably doesn't help. That's why we love this new tool called Circle, with Disney. It's the new way for parents like you to manage content and time across all your teenagers' devices. Check it out!

We're always trying to better understand what it's like to parent a teenager. So here's what we're wondering: What's the BEST thing about parenting your teenager right now? Hit Reply on this email and let us know!