We know the holidays are a busy time for you and your family, so let's get straight to the point. Here's everything you need to know this week!

Here are a few things coming up in our ministry . . .
ADD YOUR OWN DATES: THE INCREDI-BOWL BOWLING BALL
This month, we're getting students together for a fun night of games, food, and (of course) bowling — but it's bowling like you've never seen it before. Mark your calendars!
ADD YOUR OWN DATES: THE US FOR THEM CHRISTMAS CHALLENGE
We're encouraging teenagers to be FOR others (instead of just themselves) this Christmas with a fundraiser challenge. Get all the details on our website.
ADD YOUR OWN DATES: VOLUNTEER CHRISTMAS PARTY
Let's celebrate the holidays with a little fun, food, and friends! Come hang with us. There will be games, presents, and zero meetings.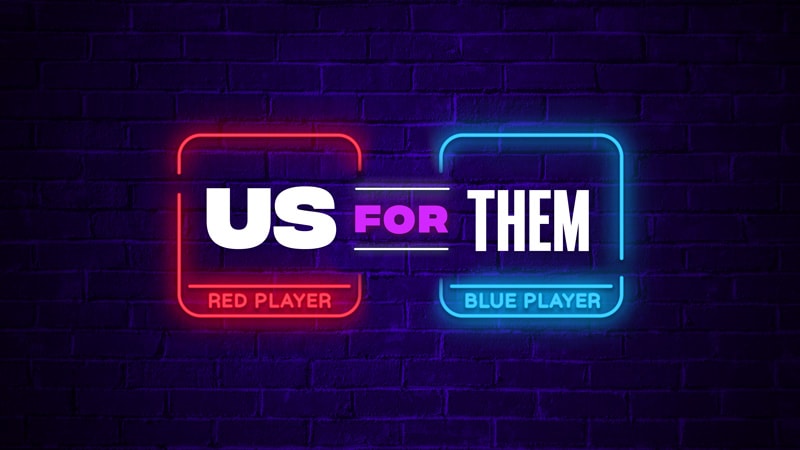 US FOR THEM: A 4-WEEK SERIES ON LOVING OTHERS
WEEK 1 BIG IDEA: GOD IS FOR YOU
SERIES OVERVIEW:
Don't you just love a little friendly competition? There's something about being a part of a team that makes you excited to root for "us" and root against "them." With people and with God, we're often quick to see others like our enemies, but God invites us to see things differently. In this 4-week series, we'll explore the stories of Abraham, Jeremiah, Jonah, Isaiah, and more, as we see how the big story of Scripture reveals that God is for us, we're called to be for others, God is for our enemies, and Jesus proves that God is for us.

We know you got into this youth ministry thing because you wanted to see teenagers grow spiritually . . . but sometimes you wonder how, exactly, you're supposed to do that. Here's one really important way you can disciple a student: serve others, together.
If you're subscribed to Grow Your Ministry, now would be a good time to attach Volunteer Tip Video #4 from your Volunteer section.

At least once this month, choose a volunteer to celebrate. Add their picture and a few sentences about what makes them awesome!

We're always trying to better understand what it's like to parent a teenager. So whether you're a parent of not, here's what we're wondering: what do you think is the BEST thing about parenting teenagers right now? Reply to this email and let us know!