Have we told you recently how grateful we are that you've decided to use your gifts to serve alongside us this year? We know how big of a deal that is. So thank you.

Here are a few things coming up in our ministry . . .
ADD YOUR OWN DATES: THE INCREDI-BOWL BOWLING BALL
This month, we're getting students together for a fun night of games, food, and (of course) bowling — but it's bowling like you've never seen it before. Mark your calendars!
ADD YOUR OWN DATES: THE US FOR THEM CHRISTMAS CHALLENGE
We're encouraging teenagers to be FOR others (instead of just themselves) this Christmas with a fundraiser challenge. Get all the details on our website.
ADD YOUR OWN DATES: VOLUNTEER CHRISTMAS PARTY
Let's celebrate the holidays with a little fun, food, and friends! Come hang with us. There will be games, presents, and zero meetings.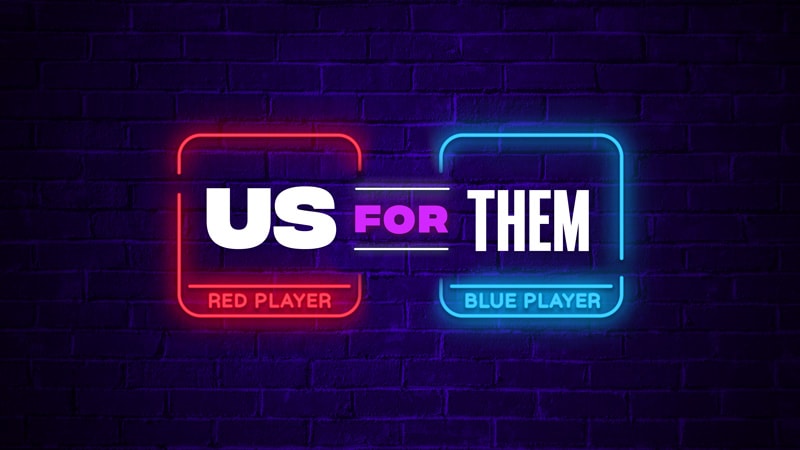 US FOR THEM: A 4-WEEK SERIES ON LOVING OTHERS
WEEK 3 BIG IDEA: GOD IS FOR OUR ENEMIES
SERIES OVERVIEW:
Don't you just love a little friendly competition? There's something about being a part of a team that makes you excited to root for "us" and root against "them." With people and with God, we're often quick to see others like our enemies, but God invites us to see things differently. In this 4-week series, we'll explore the stories of Abraham, Jeremiah, Jonah, Isaiah, and more, as we see how the big story of Scripture reveals that God is for us, we're called to be for others, God is for our enemies, and Jesus proves that God is for us.

"Kids don't hear what you say. They hear what you do." — Sean Fenner
Are you modeling the kind of life that's "for" others? As we talk to students about what it means to think in "us for them" ways, it's a good time for we as adults to do some soul-searching of our own. Are we practicing what we're preaching?

At least once this month, choose a volunteer to celebrate. Add their picture and a few sentences about what makes them awesome!

We'd love your opinion. If you were a parent dropping your kid off at our ministry for the first time, what would you think about it? Reply to this email and let us know!