September is here, which means the new school year is in full swing! Thanks for letting us invest in your teenager for another year. We can't wait for what's ahead!

Here are a few things coming up in our ministry . . .
ADD YOUR OWN DATES: MINI GOLF MAYHEM
This fall, we are planning a wacky miniature golf event for the whole family! Don't miss out!
ADD YOUR OWN DATES: PARENT & SMALL GROUP LEADER BREAKFAST
Next month, we're creating an opportunity for you to connect with your kid's small group leader so you can better love, lead, and influence your kids together. Don't miss it! Get all the details on our website.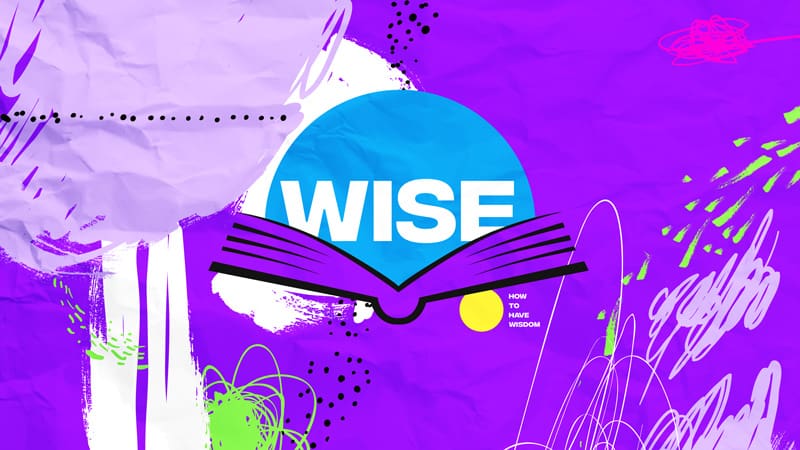 WISE: A 4-WEEK SERIES ON WISDOM
SERIES OVERVIEW:
A lot of parents and kids alike focus more heavily on gleaning academic knowledge and gaining meaningful experiences, but teaching our kids to pursue wisdom will help them merge those fields and develop better, God-centered decision-making skills. Kids are placed in plenty of situations where they would need to exercise such discernment. While the wisdom they would need on a daily basis may not be on the scale of Solomon deliberating an argument between two women each claiming to be the rightful mother of a baby, kids will still collect valuable insight about wisdom from such stories. They will first determine wisdom comes from God,  and that being wise also has a lot to do with saying the right words and asking the right questions. . . all of which we can ask of God, who will give them to us because God can be trusted.
DOWNLOAD THE PRESCHOOL PARENT GUIDE
DOWNLOAD THE ELEMENTARY PARENT GUIDE

Do you ever feel like you're far from perfect as a parent? Good! So does every other parent! But instead of striving for perfection, take solace in the fact that YOU are the parent your kid needs. So, instead of being down on yourself for the things you haven't done yet that you've been meaning to do, for the things that are beyond your control, let's change our perspective on them a bit — let's see them as opportunities for you and your kids to learn about yourselves and the world around you. Let's see them as opportunities to grow.
If you're subscribed to Grow Your Ministry, now would be a good time to attach Parent Tip Video #8 from your Parents section.


Motivating kids to produce a specific behavioral outcome can be tricky business. Watch this video to see how vastly different kids are from each other, and discover what might motivate your own kid!

On a scale of 1-5, how helpful are these emails? We'd love to hear from you. Just hit Reply on this email. Then rate it! Give us a 1 if you hate them and a 5 if you love them.