Easter is a pretty important time for churches. Besides the obvious reasons (like Jesus coming back from the dead) it's one of the most-attended Sundays we'll have all year long. So be prepared to see some new faces this week!

Here are a few things coming up in our ministry . . .
ADD YOUR OWN DATES: PARENT EVENTS
In the next couple of months, we're hosting two events for teenagers and the parents (or parent figures) who love them. We'd love to see you there!
ADD YOUR OWN DATES: VOLUNTEER MEETING(S)
It's almost time for our final meeting of the year! We hope to see you there as we learn about [add your own topic(s)] together.
ADD YOUR OWN DATES: SUMMER CAMP
This summer, we're planning an incredible camp experience for students! If you'd like to join us, make sure you're registered before the deadline.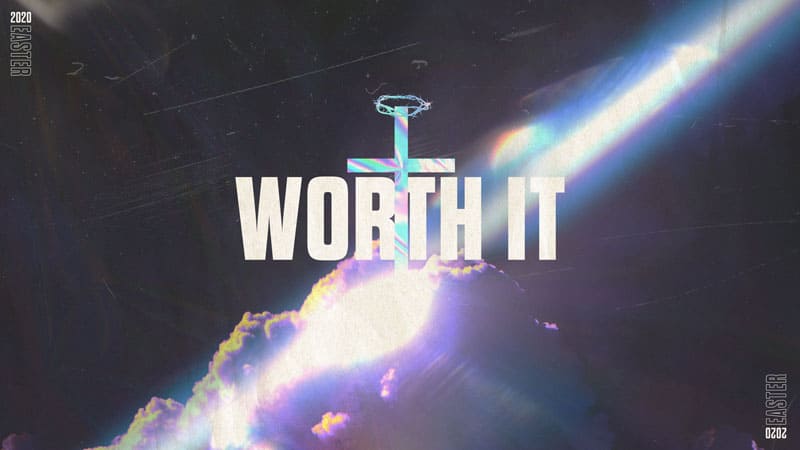 WORTH IT: A 4-WEEK SERIES ON EASTER
WEEK 2 BIG IDEA: THE JESUS WHO LIVES, LIVES IN YOU
SERIES OVERVIEW:
We were all designed to ask questions. As toddlers, we constantly asked, "Why?" But as we get older, asking too many questions is often discouraged — especially when those questions are about our faith. But in this 4-week series, we'll talk about how having questions (and even doubts) about God might not be as scary or as shameful as we thought, because you're not alone in your questions, God doesn't shame us for our questions, our questions don't always get answered, and Godly people can help us with our questions.


At this time of year, it's not always easy to keep students engaged in conversation. If your students need to burn off a little extra energy this week, try playing an Easter-themed minute-to-win-it game. You could play this one with Easter eggs instead of ping pong balls!

At least once this month, choose a volunteer to celebrate. Add their picture and a few sentences about what makes them awesome!

Do you have a cool story about something that happened this Easter? Reply to this email and let us know!